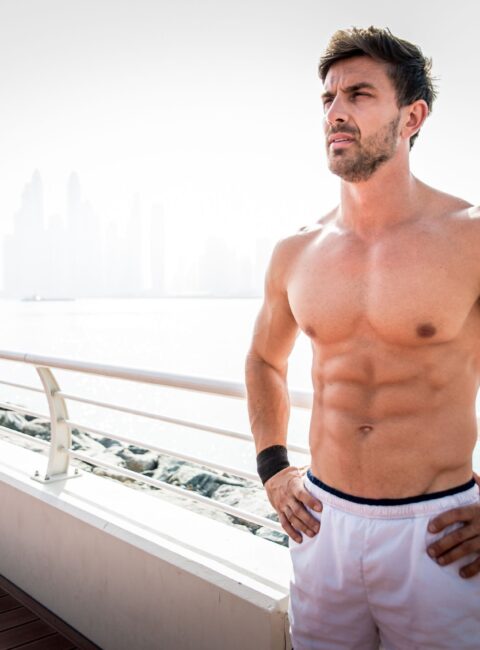 A Guide to Men's Laser Hair Removal
Although body hair is totally normal, many men are self-conscious about the hair on their bodies.  If you have unwanted body hair, laser hair removal for men in Silver Spring, Maryland is a safe and long-lasting solution.
What is Laser Hair Removal?
Using laser technology, hair follicles are damaged, causing them to shed and preventing future hair from growing.  Each treatment takes less than an hour with minimal pain and downtime.  Most people need several treatments to reach optimal results and occasional touchups may be necessary.
This technology can treat large areas quickly, making it an effective method for men who want smooth, hair-free skin.
Where Do Men Get Laser Hair Removal?
Common areas for laser hair removal for men are:
Back and buttocks
Chest
Shoulders
Arms
Legs
Face and neck
Benefits of Permanent Hair Removal for Men
Aesthetics are only one reason men are drawn to permanent hair removal methods.  Other reasons include:
Improved Athletic Performance: Reducing body hair can provide a competitive advantage for sports like swimming and cycling.

 

Men will experience improved aerodynamics, reduced friction, and enhanced muscle definition.
Eliminate Pain: Many men suffer from ingrown hairs.

 

Because laser hair removal not only removes the hair but prevents future growth ingrown hairs will no longer be a problem.

 

You'll also be able to avoid razor burn and irritated skin from shaving.
Saves Time: Other hair removal methods like waxing and shaving are time-consuming and must be done frequently.

 

Permanent hair removal saves time, money and effort in the long run.
Customizable Treatment:

 

Your treatment plan will be customized to your needs, taking into consideration desired results, hair color, skin tone, and target areas.

 

Laser hair removal can also be used to treat hard to reach areas ensuring smooth, hair-free skin.
Laser Hair Removal for Men in Silver Spring, Maryland
If you're ready to feel more confident in your own skin, consider laser hair removal at W Med Spa.  Dr. Wendy Wong will ensure a safe and comfortable experience that will have you ready to take your shirt off in just a few treatments!  Call 301-681-8000 today to schedule your treatment!