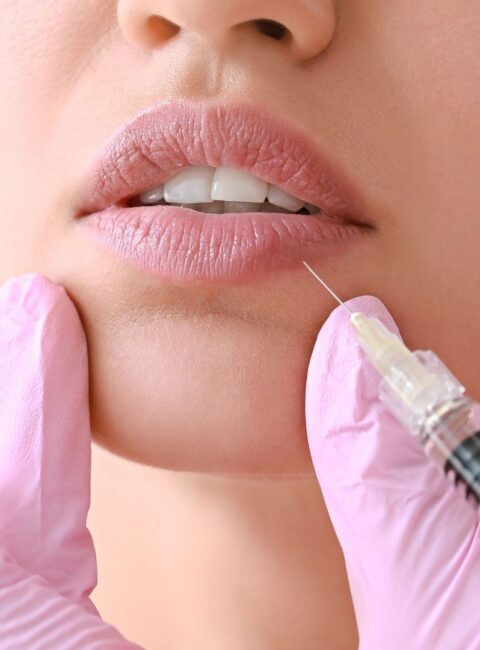 Lip Fillers in Silver Spring
An increasingly popular type of dermal filler, lip fillers are all the rage for a safe, minimally invasive approach to lip augmentation. Dermal fillers for lips are designed to provide fullness, fix asymmetry, correct a gummy smile, and smooth out the dreaded wrinkles known as lipstick lines.
Why Choose Lip Fillers?
If you're seeking to improve the shape or volume of your lips, consider lip fillers as a way to do so. With Juvéderm Volbella XC, Restylane Kysse, and other products, there are many options available on the market to assess any of your concerns or insecurities.
No matter which you choose, you can receive injections in as little as 20 minutes and then head right back to work, pick the kids up from school, or do any other activity with no downtime necessary.
What Do They Feel Like?
Dermal fillers typically contain lidocaine to numb the area as you receive injections to help make the experience painless. If pain is a concern for you, discuss this with your injector beforehand.
When Will I See Results?
Great news – results are apparent right away, with your lips looking poutier and healthier than ever! Plus, your lips will continue improving over the following week or two.
Am I a Good Candidate?
Only a consultation with a trained injector can determine whether you're a good candidate for lip fillers. You are likely a suitable candidate if you're in good health and don't have an active oral infection such as cold sores. Additionally, you should have realistic expectations about treatment outcomes to qualify for lip filler injections.
Where Should I Go for Amazing Results From Lip Fillers in Silver Spring?
Ready for an enhanced pout and a boost in confidence? Then it's time to visit Dr. Wendy Wong and her team at W Med Spa! Book your consultation for fillers such as Juvéderm today by calling or texting 301-681-8000.