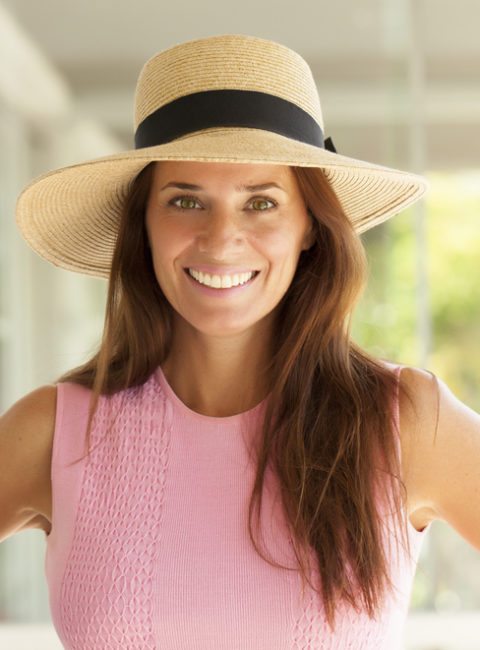 As the biggest organ of the body, if your skin doesn't look and feel its best it can affect nearly every aspect of your life. Unfortunately, there are plenty of factors that can take their toll on the skin, both in the short and long term. Sun exposure, cigarette smoke and the natural progression of time are just a few that negatively impact the complexion, leading to skin laxity, wrinkles and brown marks affectionately known as "age spots."
To help you combat damage and telltale signs of aging, W Med Spa offers a revolutionary treatment known as sublative skin rejuvenation. This procedure uses the elos Plus device, which delivers a combination of optical and radiofrequency energy to heat underlying dermal layers and cause positive improvement within the skin's structure. After just one treatment, you will see smoother, more youthful skin that lasts for many months.
What is Sublative Skin Rejuvenation?
Sublative skin rejuvenation is a fractional procedure that delivers bursts of bipolar radiofrequency energy in a matrix pattern on the surface of the skin. The RF energy works deep into the dermal layers without damaging surrounding skin and tissue. The treatment offers similar results to ablative laser resurfacing, but with less discomfort and downtime. Unlike laser treatments, the RF energy delivered by elos Plus is safe and effective for all skin types.
Sublative skin rejuvenation gets to the source of skin changes of all kinds, which is collagen depletion. Collagen is a protein that provides support and a supple look and feel to your complexion. It is produced by the body in abundance during youth, but production starts to taper off as early as our 20s. Less collagen means less support, which causes the skin to become loose and fine lines and creases to form. It can also make the skin more vulnerable to sun damage, which may lead to the appearance of brown spots and visible vein networks known as spider veins.
Sublative skin rejuvenation can work deeply into the dermis to stimulate the body to increase collagen levels once again. This results in skin that is firmer, fresher and smoother. Results are gradual, natural and long-lasting, which is why many patients look for treatments that promote healthy collagen production for the best possible outcomes.
What does it Treat?
Sublative skin rejuvenation offers a myriad of benefits, with the ability to reduce the following skin issues:
Fine lines and wrinkles
Mild to moderate skin laxity
Rough patches in the skin
Uneven skin tone
Shallow scarring from acne or chicken pox
Dr. Wong will assess your skin before treatment to determine whether sublative skin rejuvenation will help you achieve your aesthetic goals most efficiently.
Benefits of Sublative Skin Rejuvenation
While there are many different methods of skin rejuvenation available today, there are some good reasons to select sublative skin rejuvenation over others:
The procedure is performed using topical anesthetic, ensuring your comfort while minimizing anesthesia-associated risks
Works deep into dermal layers without damaging surrounding skin and tissue
Creates additional collagen, for natural, long-lasting results
Less discomfort and downtime than ablative laser treatments
Safer method of delivering thermal energy reduces risks of burning or other damage during treatment
Safe and effective for all skin types
Despite the many benefits offered by sublative skin rejuvenation, it is not the right option for everyone. If Dr. Wong determines it will not work for you, she has other skin treatment options that may provide you with more satisfying results.
What Should I Expect from my Treatment?
The first step in your sublative skin rejuvenation treatment is the application of an optional topical numbing cream that ensures your comfort throughout the procedure. Once you are ready, the handheld applicator is run across the treatment area, delivering the radiofrequency energy in pulses that penetrate the skin in a matrix pattern. You may feel a prickling sensation as the energy goes into the dermal layers, but it should not be painful.
Your treatment should last about 60 minutes, not including the time it takes to numb the skin before the procedure. However, treatment times can vary based on the specific concerns of each patient and the overall size of the treatment area.
What Happens Afterward?
You can leave our office after your treatment, but you will probably want to go home rather than back to work or other activities. In fact, many of our patients take two or three days off work after this procedure to give their skin ample time to recover. Your skin will look red and feel tender, as if you had a sunburn. Swelling can also occur after the procedure, but usually only lasts a few days. We will give you products to use on your skin that will relieve the burning and assist the healing process.
Two or three days after your procedure, you may notice some crusting in the skin where the radiofrequency energy was delivered. Those areas are not painful and can be hidden underneath makeup. They will naturally slough off on their own. You may also see some flaking or peeling of the skin, which is the exfoliating of outer skin cells so that healthier cells underneath the surface can take their place. This process should complete within about one week, at which time your skin should look smoother and sport a healthy glow.
Results that Last
The results of sublative skin rejuvenation will continue to improve in the weeks and months following treatment. Most of our patients schedule three sessions, spaced about four to six weeks apart, to see the best possible outcome. At that point, an occasional touch-up treatment should be sufficient for maintaining your positive results over the long term.
Sublative skin rejuvenation is a way to achieve dramatic skin enhancement with minimal discomfort and downtime involved. To find out if this is the right skin treatment for you, contact W Med Spa at 301-557-0727.