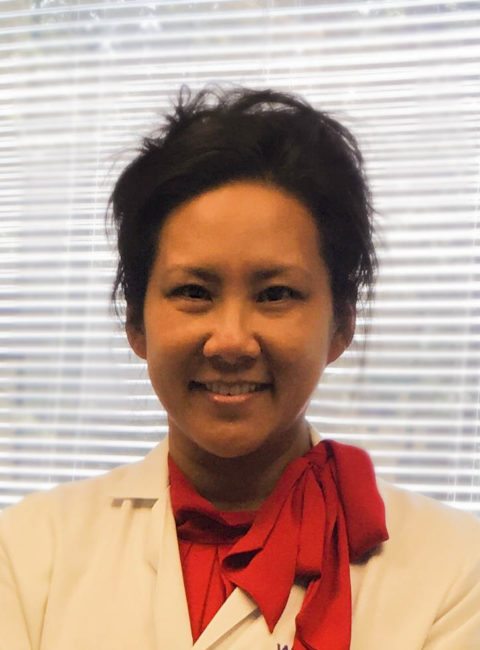 When you choose Dr. Wendy Wong at W Med Spa for your aesthetic treatment, you have confidence in knowing you will receive the highest level of care and the most innovative treatments designed for targeted results. After offering cosmetic treatments at her practice for many years, Dr. Wong has developed a reputation among Washington D.C. area residents for her commitment to patients and helping them to achieve all their cosmetic goals. From eliminating unwanted hair and fat from the body to reversing signs of aging on the face, Dr. Wong has the procedures you want to maintain or restore your youthful appearance.
Personalized Service, High-Quality Care
As an experienced family physician, Dr. Wong understands the importance of forging relationships with all her patients. That philosophy carries over to her aesthetic practice at W Med Spa, where she takes the time to familiarize herself with your concerns and goals so she can recommend the best treatment for you. While aesthetic medicine serves a very different purpose, the procedures can carry similar risks to other medical treatments. It is essential to select an experienced physician like Dr. Wong to ensure the safest, most successful procedure possible.
Treatments for Every Goal
No matter what your cosmetic goals currently might be, Dr. Wong likely has a treatment to help you achieve your desired results. Check out these common cosmetic concerns and the solutions available at W Med Spa:
Skin Rejuvenation
Repair damage from the sun and other factors with rejuvenation procedures designed to help you restore your healthy glow. Over time, skin can become dull, dry and lifeless, but a little TLC from these medical treatments will revive your weary dermis and produce a radiant look you can enjoy all year long. Skin rejuvenation procedures at W Med Spa include:
Sublative treatments using fractional radio frequency energy that works in the underlying dermal structure to replenish collagen and restore healthy vitality to your skin.
Microdermabrasion exfoliates the outer dermal layer to produce a softer, smoother complexion. This treatment offers best results when it is regularly repeated.
Color correction using elos Plus, a device that effectively removes pigmentation spots like freckles and sun spots, as well as vascular lesions and spider veins for a clearer, more youthful complexion.
Anti-Aging Treatments
No matter how meticulously you care for your skin, time and the aging process will eventually take its toll. If you look in the mirror and see a much older version of you staring back, Dr. Wong can help with treatments that reverse aging symptoms without surgery. Anti-aging options include:
Botox injections target facial muscles that cause wrinkles to form when you make some facial expressions. By using this prescription medication to relax the muscles, Dr. Wong can smooth out the lines and creases in the upper face without compromising your ability to make natural expressions.
Dermal fillers are also administered by injection and contain hyaluronic acid that provides much-needed support in the inner layers of the dermis. These solutions smooth out facial folds from the inside out while restoring youthful volume to areas like the cheeks, lips and jawline.
Body Enhancement
Your face isn't the only area you want looking its best, and now there are treatments to beautify the body as well. Body treatments at W Med Spa include:
Hair reduction using radiofrequency technology that targets the hair follicles for permanent results. This treatment can be used on any area of the face and body and involves little discomfort and downtime. The technology is safe for any skin type, but multiple treatments are usually needed to achieve full results.
Body contouring using the innovative UltraShape, a device that melts away unwanted fat cells with ultrasound energy. The ultrasound heats the fat deposit, destroying the fat cells inside without damaging surrounding skin and tissue. The treated cells are flushed out naturally by the body, while you enjoy a smoother, slimmer body contour.
All procedures are performed by Dr. Wong in her office on an outpatient basis. Anesthesia is not needed, reducing your risk and need to have someone with you after your procedure. There are no incisions to leave visible scarring behind, and patients can usually return to their daily activities as soon as treatment is completed.
Credentials that Give You Confidence
Your choice of physician for your aesthetic treatments is just as essential as the doctor you select for your medical procedures. An experienced, qualified physician is most likely to provide you with results that are both safe and effective. Dr. Wong fits the bill, with board-certification in family medicine as well as memberships in the following organizations:
American Academy of Aesthetic Medicine
American Academy of Anti-Aging Medicine
American Society for Laser Medicine and Surgery
In addition, Dr. Wong serves as a fellow of the American Academy of Cosmetic Surgery. Her qualifications and years of experience give her patients the confidence in knowing they will be treated with the highest level of patient care and safety.