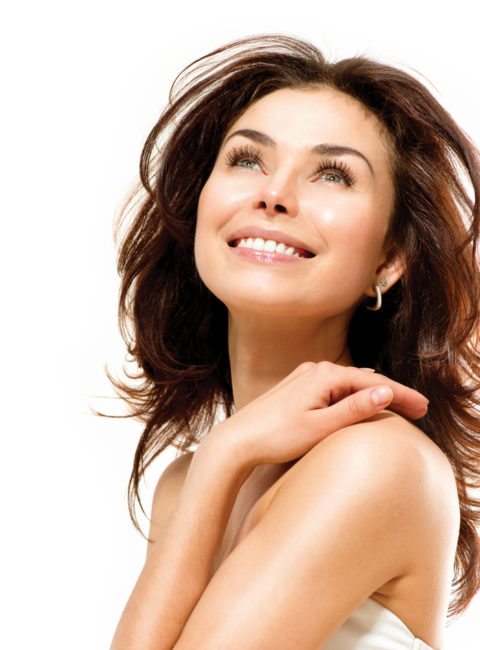 The skin takes a beating over time, which can lead to a complexion that is dull and lifeless. If the reflection you see in the mirror is looking less than its best, perhaps it is time to consider a microdermabrasion treatment. This exfoliating procedure removes the old skin cells clouding up the complexion and promotes healthy cell turnover to restore your youthful radiance. Without using incisions or anesthesia, you can enhance your appearance without a significant disruption to your daily life.
Dr. Wong offers microdermabrasion treatments at W Med Spa for patients in the greater Washington D.C. area. This procedure may be performed alone or in combination with other cosmetic treatments for patients looking to enhance the results of their procedures further.
What is Microdermabrasion?
Microdermabrasion is a non-invasive cosmetic treatment that exfoliates the skin to produce a fresh, healthy glow. This resurfacing procedure eliminates the outermost layer of skin cells that tend to clog pores and dull the complexion. Once that outer layer is removed, topical products are also better able to penetrate for improved results. Microdermabrasion is just one of the cosmetic treatments Dr. Wong offers at W Med Spa to help her patients put their best face forward every single day.
Microdermabrasion is painless and features minimal risks or side effects. The results are subtle, but regular microdermabrasion treatments can produce an enhanced effect over the long term. In addition to improving your complexion, this treatment reduces the appearance of minor skin imperfections, offering a myriad of treatment benefits in a single comfortable procedure.
What does it Treat?
In addition to refreshing your look overall, microdermabrasion can reduce the appearance of these minor imperfections:
Fine lines
Shallow scarring
Hyperpigmentation
Black heads
Rough skin texture
Uneven skin tone
Sun damage
Dr. Wong will consider your concerns to determine whether microdermabrasion will help you achieve the outcome you want. If your issues are more severe, she may recommend a different treatment that will produce more dramatic results. Rest assured that no matter what your aesthetic goals might be when you come to W Med Spa, we can help you find the best solutions for you.
Benefits of Microdermabrasion
There are a variety of reasons to consider microdermabrasion:
Quick, painless procedure
Promotes cell turnover and a healthy glow
No anesthesia needs, reducing risks associated with procedure
Treats multiple concerns in a single treatment
Can be performed regularly to maintain results
Whether you undergo microdermabrasion alone or in conjunction with other cosmetic treatments, this procedure offers satisfying results for the right patients.
What Should I Expect from my Treatment?
Dr. Wong and her team perform microdermabrasion procedures right in the offices of W Med Spa. During the treatment, a device is run across the skin's surface to remove debris and the outermost skin layer. This ultrasonic blade works without the need for a topical anesthetic, and the procedure is relatively quick and comfortable. Once the outer cells are loosened, they are washed away to create a cleaner, smoother surface to the skin.
What Happens Afterward?
You will be able to head back to work right after your microdermabrasion treatment. Your skin might be slightly red and sensitive, but these side effects are mild and do not last long. The newly exfoliated skin may be more vulnerable to sun damage, so sunscreen is a vital step after your procedure. You will also be advised to avoid other exfoliating skin products containing ingredients like glycolic acid or retinol for at least a week after your treatment to prevent excessive skin irritation. Dr. Wong may recommend products for you to use that will enhance and support your microdermabrasion results.
Maintaining Your Results
Results of microdermabrasion are subtle and continue to improve over time. In addition to the exfoliating benefits, this treatment stimulates collagen production in the underlying skin structure. Collagen is an important substance for the skin, providing support to the dermal layers and contributing to the youthful suppleness of your skin. Over time, collagen levels in the body wane, leading to thinning skin and the formation of wrinkles.
By boosting collagen, we can effectively reverse early signs of aging and restore a healthy glow to your skin. This process is best accomplished with regular microdermabrasion treatments, usually spaced a month apart. Continuous treatments generate more cell renewal and collagen production for even more noticeable results. In fact, studies have indicated regular microdermabrasion sessions may influence the way underlying skin cells grow, which could have a more dramatic impact on the skin over time.
Dull, dry skin happens, but there are ways to reverse the trend and recreate your youthful glow. Contact W Med Spa today at 301-557-0727 to find out if microdermabrasion is the best skin treatment option for you.