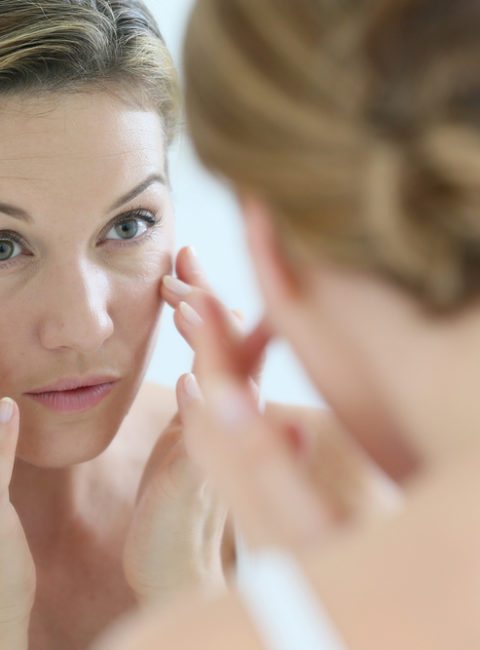 Facial expressions are the way to convey to the world what you are feeling inside. However, all those moments of laughing, smiling, frowning and pondering deep thoughts can leave you with facial folds that make you look older than you feel. Fortunately, you don't have to stop smiling to smooth away those telltale signs of aging. A simple injectable treatment offered at W Med Spa can do the trick, by addressing the facial muscles that form those creases.
Botox is a tried-and-true medication that has been used for decades for both medical and cosmetic purposes. By injecting this formulation into strategic areas of the face, we can reduce the appearance of fine lines and even deeper folds that can become etched into the skin over time. Botox has a proven safety record and continues to be one of the top choices in anti-aging treatments, even as the selection of these procedures continues to expand.
What is Botox?
Botox is a prescription medication with the botulinum toxin as its active ingredients. When the toxin is administered in minuscule amounts, it relaxes the facial muscles that form the facial wrinkles when certain expressions are made. The result is a noticeable reduction in lines and wrinkles without compromising your ability to make natural faces.
Before Botox became a popular cosmetic treatment, it was used as a medical procedure to address challenging conditions like blepharospasm (uncontrollable eye twitching) and cervical dystonia. Today, it continues to be used for conditions that do not respond to other forms of treatment, such as chronic migraines, hyperhidrosis (excessive underarm sweating) and urinary incontinence. Botox was approved to treat glabellar lines (vertical lines between the eyebrows) in 2002 and in 2013, the approval was extended to the treatment of crow's feet.
What does it Treat?
Botox is primarily designed to treat "dynamic" wrinkles, which are the lines that form when you make a certain facial expression repeatedly. At first, you may only see the lines when the expression is made, but over time, the lines will become a permanent fixture and a cause of self-consciousness for some. Botox works at any stage of the wrinkle formation process, which is why even younger patients can often benefit from these injections.
Dynamic wrinkles include the following:
Horizontal lines forming across the forehead
Glabellar lines that develop between the eyebrows
Crow's feet fanning out from the outer corners of the eyes
Dr. Wong will evaluate your situation to determine if Botox is the best treatment for your aging symptoms. If you are not a good candidate for Botox, she also offers dermal fillers for other types of lines and wrinkles. In fact, you can have a combination of Botox and dermal fillers in a single treatment session to achieve your full anti-aging goals with just one appointment at our office.
Benefits of Botox
There are plenty of reasons to select Botox as your first line of action against facial aging:
Injections are quick and relatively painless
There is no anesthesia or downtime involved with this procedure
Medication has a long track record of safety and efficacy
Can be combined with other treatments for more dramatic results
You will notice a more youthful appearance just days after your injections
What Should I Expect from my Treatment?
Dr. Wong administers Botox injections in her office, taking just a few minutes to complete a procedure. The injections are done via a small needle that makes for a nearly painless procedure. You will likely have a few injections to address all the areas of the muscle that are causing the wrinkling effect. If you are having other treatments at the same time, they can either be performed immediately before or after your Botox procedure.
What Happens Afterward?
There is no downtime after Botox, so you don't have to worry about your treatment getting in the way of your daily routine. Side effects from this procedure are rare and may include mild bruising and swelling around the injection sites. You should not have any significant discomfort to prevent you from performing your daily tasks.
Quick Results
Most patients will see some initial results from their Botox injections right away. Full results usually develop within about one week after your treatment. Those problem areas will look smoother and line-free, even when you smile or squint. Your more youthful appearance should last anywhere from three to four months before you notice the creases starting to form once again. At that point, you can schedule another session to maintain your positive outcome.
Botox is a quick, easy and safe way to reverse some of those pesky aging symptoms that appear on your face. Want to learn more? Contact W Med Spa today at 301-557-0727 to find out if Botox is a good option for you.