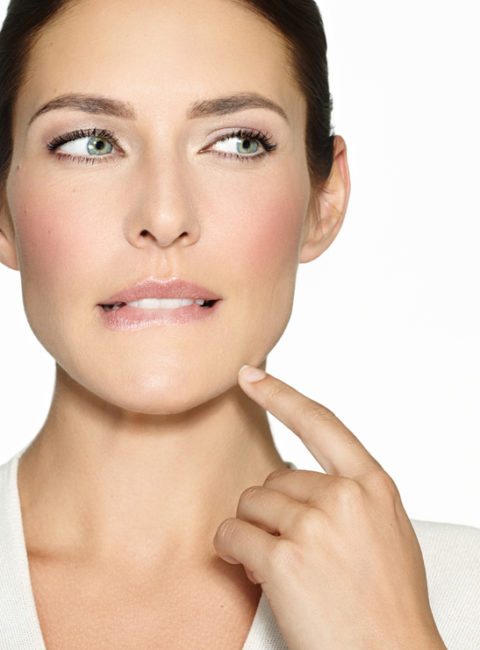 Putting your best face forward every day involves regular skin care that helps you maintain your youthful appearance and your healthy glow. Unfortunately, even the best skin care regimen cannot fully stop damage caused by UV rays, other environmental factors and even the passage of time. Despite your best efforts, you are bound to see the introduction of fine lines and wrinkles, skin laxity and a dull, dry skin tone over time as that damage takes effect. The good news is there are skin rejuvenation procedures to effectively reverse damage and signs of aging and restore your youthful radiance. At W Med Spa, Dr. Wong features some of the latest skin rejuvenation procedures to address specific concerns and refresh your complexion.
Choosing the Right Treatment for You
No two faces are exactly alike, which is why different treatments are necessary to help all our patients at W Med Spa achieve their cosmetic goals. Some come to us for help turning back the clock, while others are battling conditions like acne or rosacea. Patients may also seek skin rejuvenation because they want to get that positive boost to their appearance that will give them the confidence edge they are seeking.
All the treatments we offer are nonsurgical, which means you don't have to worry about anesthesia, incisions or significant downtime. A brief session in our office will leave you with beautiful results that may last for some time without a major disruption to your daily schedule. Our patients love that they can walk in for a procedure and walk out of our office with healthier, more youthful skin.
Options in Skin Rejuvenation
With a variety of skin rejuvenation options to choose from, you can rest assured Dr. Wong and her team will work with you to find the best procedure for your needs. Treatment choices include:
Elos Plus
Harnessing the power of bipolar radiofrequency technology combined with optical energy, elos Plus is a revolutionary treatment that offers a safer, more effective method of dermal heating than other devices on the market today. The combination of RF and optical energy allows for delivery into deeper dermal layers where they can produce the most efficient results. Unlike lasers and other types of light therapy, this device can be used on nearly any skin type to provide all our patients at W Med Spa the ability to refresh and rejuvenate their appearance.
The multi-application platform of the elos Plus allows the device to be used for a variety of treatment purposes:
Sublative skin rejuvenation to reduce the appearance of fine lines, shallow scarring and uneven skin tone
Color correction to remove brown spots, unwanted freckles, vascular lesions and spider veins from the skin's surface
Hair reduction for any area of the face or body, providing permanent reduction results
Elos Plus treatments are not painful and do not require any recovery time afterward. In some cases, you might see full results after a single treatment, but others may need a series of sessions to meet your goals completely.
Injectable Treatments
Both Botox and dermal fillers are available at W Med Spa, giving us ample tools in your anti-aging arsenal. Botox is a neuromodulator, which means it affects the facial muscles that contribute to the formation of wrinkles. This medication is typically used on lines around the upper face, including those that develop across the forehead, between the eyebrows, and around the eyes.
Dermal fillers are administered deep into the dermal structure, where they provide much-needed support to the tissue to smooth out lines and wrinkles from the inside out. These treatments are most effective on wrinkles caused by collagen depletion, which appear around the nose mouth and chin. Dermal fillers also restore volume to areas of the face that become thin or hollow over time, such as under the eyes and along the cheeks, lips and jawline.
Injectable treatments are done in our office in a matter of minutes, leaving you ready to resume your daily schedule with minimal interruption. Results appear quickly and may last for many months. You will need to repeat these treatments regularly to maintain your youthful appearance.
Microdermabrasion
For a quick and effective exfoliation treatment, microdermabrasion is the way to go. This procedure offers subtle improvement in the skin's texture and tone, with a reduction of minor imperfections like fine lines and shallow scarring. While a single treatment session offers positive results, regular microdermabrasion may have a positive impact on the skin at an even deeper level as cell renewal is constantly stimulated.
Microdermabrasion uses a tool to remove the outermost skin layers. This procedure is painless and usually performed in less than one hour. You can return to activities immediately, with no signs you had a cosmetic treatment performed other than your rosy glow. Many of our patients find that monthly microdermabrasion treatments offer superior, long-lasting results.
No matter what your specific skin concern might be, Dr. Wong and the team at W Med Spa likely have a solution for you. To learn more about any of these treatments, contact us today at 301-557-0727.