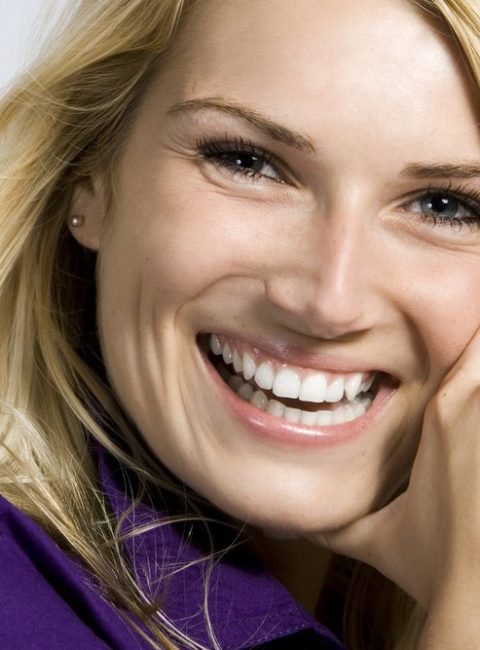 Changes to the skin naturally occur over time, but just because they are natural, that doesn't mean they are welcome. Loss of facial volume and the development of wrinkles can belie your age long before you want them to do so. When those changes begin to occur, we can help you keep them at bay with injectable procedures that offer superior results without surgery, anesthesia or downtime. Dermal fillers are available at W Med Spa in an assortment of formulations that allow us to customize your treatment to the results you want.
Dermal fillers are specifically designed to counter the loss of volume underneath the skin's surface. By replenishing the volume, we can add youthful fullness to key areas of the face while smoothing out wrinkles from the inside out. They can be used by themselves or at the same time as other anti-aging and skin rejuvenation treatments to help you achieve all of your cosmetic goals.
What are Dermal Fillers?
Dermal fillers are solutions that are injected into the deeper dermal structure, adding the necessary support to improve your appearance. Dermal fillers have been used for many years for this purpose, demonstrating both their safety and efficacy as a cosmetic treatment. Their evolution has led to more effective, longer-lasting formulations today, giving patients multiple choices and a myriad of benefits in a simple injectable treatment.
Dermal fillers target signs of aging caused by collagen depletion. This substance is abundant in the body during our younger years, supporting the dermal layers and giving skin a smooth, youthful appearance. Unfortunately, we produce less collagen over time, starting as early as our 20s. As collagen levels decline, skin laxity sets in, and wrinkles begin to form. Dermal fillers help to reverse that trend, restoring a smoother, fuller complexion.
What is Hyaluronic Acid?
The fillers used at W Med Spa contain hyaluronic acid, a substance that provides many benefits to the skin and body. In addition to its role in cell growth, hyaluronic acid binds water to skin cells to produce hydration, volume and suppleness for the complexion. The synthetic form of hyaluronic acid found in dermal fillers is very similar to the natural substance found in the body, alleviating the risk of a reaction to the formulation when it is injected.
When hyaluronic acid fillers are administered into the dermal layers, they go to work immediately to reduce the appearance of wrinkles and restore subtle volume to the face. The results last for many months, depending on the specific formulation used, the treatment area and how quickly your body reabsorbs the solution.
Options in Dermal Fillers
There are two basic categories of hyaluronic acid fillers Dr. Wong and her team offer at W Med Spa:
Restylane – The first of the HA fillers, Restylane works well for deeper folds and wrinkles around the nose, mouth and chin. Newer variations in the Restylane family have expanded the versatility of this product category as well. For example, Restylane Silk is a smoother injectable designed to add subtle fullness to the lips and underneath the eyes. Refyne and Defyne, the most recent additions to the Restylane family, offer help for even the deepest creases without compromising your ability to make natural facial expressions.
Juvederm – This product was introduced to the market about three years after Restylane and offered an alternative treatment for wrinkles forming in the lower half of the face. The cross-linking in this formulation offered even smoother results preferred by some patients looking for the most natural results. Like Restylane, Juvederm has also expanded the product line to include specialty products like Juvederm Voluma that adds fullness to the midface to restore a youthful contour.
Dr. Wong will assess your situation to determine which filler might provide you with the best results. The advantage of offering a variety of formulations is our ability to tailor your procedure to your precise needs and desired results.
What do they Treat?
Dermal fillers are versatile treatments that can address any or all of the following:
Nasolabial folds (creases extending from the nose to the mouth, also known as laugh lines)
Marionette lines (reach from the corners of the mouth to the jawline)
Chin wrinkles and early sagging around the jawline
Fine lines underneath the eyes
Thinning skin and hollowing under the eyes
Loss of definition and volume in the cheeks and midface
Thinning lips and fine lines above the upper lip, known as lipstick lines
What Should I Expect from my Treatment?
Injections of dermal fillers are quick and relatively painless, thanks to lidocaine in the formulation that numbs the treatment area as it goes in. Dr. Wong will give you multiple injections in your treatment site to ensure a smooth, even result. If you are concerned about your comfort level during treatment, such as when you have a more sensitive area addressed, a topical numbing cream may be applied before the injections.
What Happens Afterward?
Patients head right back to daily life after their dermal filler treatment. Side effects like bruising and swelling are rare and typically mild if they do occur. You should not experience any significant discomfort after this procedure.
Fast Results
Results of your dermal filler treatment will likely be evident right away but may improve somewhat in the days following as the formulation smooths out into the treatment area. Results usually last anywhere from six to 12 months. At that time, you have the option of another injectable treatment to maintain your positive new look.
For a quick and easy way to reverse time, dermal fillers may be the right choice for you. To learn more, contact W Med Spa today at 3301-557-0727.