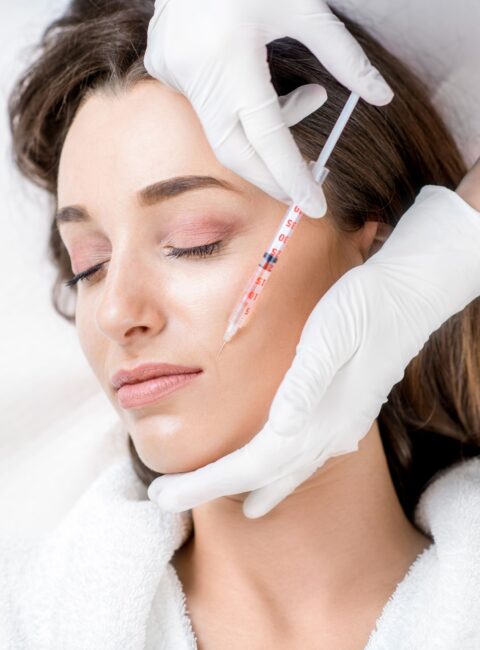 Dysport in Silver Spring
Dysport is an injectable treatment that uses botulinum toxin A to treat dynamic facial lines and wrinkles while maintaining natural-looking results. With 25 years of clinical use worldwide, Dysport is not only safe but effective and fast-acting, smoothing out unflattering signs of aging without surgery. Keep reading to learn more about Dysport in Silver Spring.
Why Choose Dysport?
If you're looking to ditch overpriced creams that claim to reduce wrinkles but don't, and surgery just isn't for you, Dysport is here to save the day.
Dysport is used primarily to treat and prevent glabellar lines, also known as those unflattering vertical lines that run from your brows to your forehead, crow's feet, frown lines, and other stubborn wrinkles. This cutting-edge injectable boasts the benefit of smooth, youthful skin in a 20-minute session! You can get the treatment on your lunch break and go right back to work!
What Does Dysport Feel Like?
Dysport injections are quick and easy. Your injector applies a topical anesthetic beforehand to minimize discomfort, making this a virtually painless treatment.
When Will I See Dysport Results?
The beauty of Dysport is that it's fast-acting. Most patients notice an improvement in just two to three days with results improving over the following weeks. You'll get to enjoy your wrinkle-free results for up to five months on average.
Am I a Good Candidate for Dysport?
Generally, if you're in overall good health and have mild to moderate glabellar lines, you should be able to receive Dysport injections with no issues. A consultation with a board-certified injector is necessary to determine whether Dysport is suitable for you.
Where Is the Best Place to Get Dysport in Silver Spring?
Seeking high-quality Dysport in Silver Spring? Then it's time to contact us here at W Med Spa at 301-681-8000! We specialize in exciting, wrinkle-fighting treatments such as Dysport, dermal fillers, and more, customized to your specific needs. We can't wait to help you!