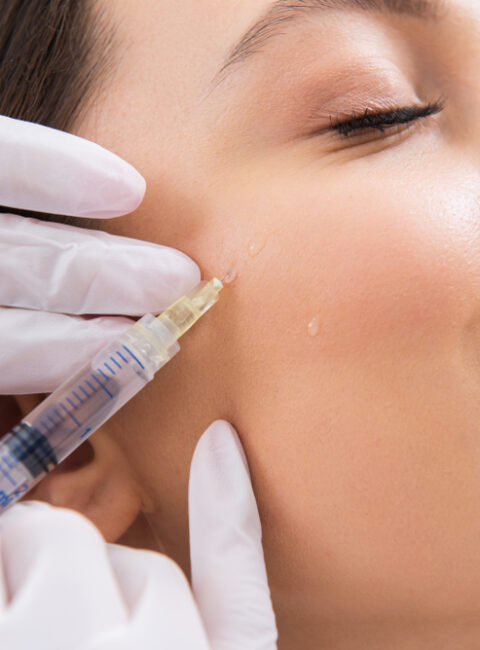 Why Choose Cheek Filler?
Opting for dermal filler for cheeks allows you to add volume, definition, and symmetry to your cheeks, helping to lift and revitalize your entire facial profile.
Cheek filler is a versatile treatment that doesn't require any downtime at all, and it's much more cost effective than cosmetic surgery.
Does Cheek Filler Hurt?
A topical numbing cream is typically applied before injections are given to reduce the risk of pain. Additionally, many dermal fillers contain lidocaine, a local anesthetic, for your comfort.
While some patients may experience mild temporary discomfort, the overall experience is generally well tolerated. And the stunning results? They make it well worth it!
When Will I See Results From Dermal Filler for Cheeks?
One of the biggest benefits of cheek filler lies in its immediate and visible results. You can expect a significant enhancement in your cheek's volume and contour right away.
As the filler settles and any initial swelling or redness subsides, the effects become even more apparent. After about two weeks, you'll see the final results.
Am I a Good Candidate for Cheek Filler?
If you're bothered by sagging cheeks or volume loss in the area, or you have a desire to enhance your natural cheek contour, you're likely a good candidate. A consultation with a reputable provider is the best way to determine your candidacy.
Where Is the Best Place to Go for Outstanding Results From Cheek Filler in Silver Spring?
Turn to the cosmetic injection experts here at W Med Spa, offering amazing Juvéderm results! Call us today at 301-681-8000 to book a consultation to see how fillers can help you achieve your aesthetic goals!