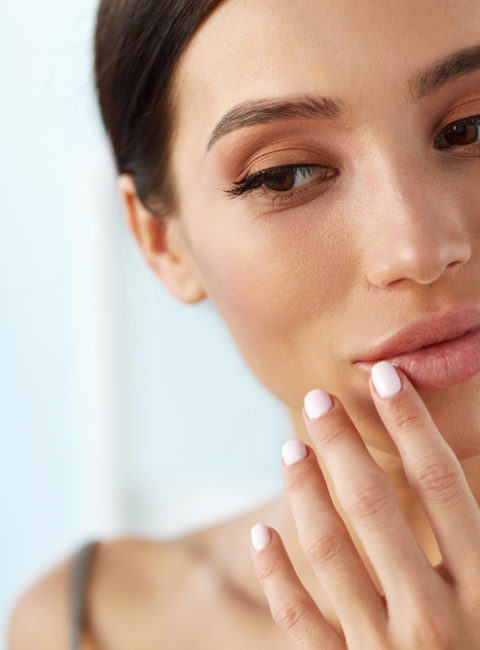 All About Restylane
Whether you want to correct signs of aging or enhance facial features, Restylane can help!
The hyaluronic acid dermal filler is one of the most popular cosmetic treatments in the U.S. and for good reason.
It is nonsurgical, virtually painless, and highly-customizable. Restylane also produces instant improvement, and results can last six-to-18 months.
Continue reading to learn all about Restylane dermal filler treatment in Maryland and if it's right for you.
What Is Restylane?
Restylane is an FDA-approved injectable product made of a hyaluronic acid gel. It is injected below the skin, in the mid to deep dermis, to restore volume, add fullness, and correct moderate to severe wrinkles and lines.
What Can Restylane Treat?
There are a number of hyaluronic acid injectables within the Restylane portfolio, including Restylane, Restylane Lyft, Restylane Silk, Restylane Refine, and Restylane Define.
Each product is designed and cleared to address one or more concerns. As such, filler choice is based on individual anatomy, needs, and goals.
Restylane is currently cleared for:
Correction of moderate to severe wrinkles
Cheek augmentation
Lip augmentation
Smoothing perioral lines (vertical lip lines)
Correction of nasolabial folds and marionette lines
Volume restoration in back of hands
Restylane fillers also have a number of off-label applications.
Are There Any Risks Associated with Restylane Injections?
Although Restylane is an extremely safe procedure, it is not 100 percent risk-free.
Possible complications include hyperpigmentation at the injection site, bruising and swelling at the injection site, and hardness or nodule formation at the injection site.
What Are the Possible Side Effects of Restylane?
Restylane side effects are typically mild and temporary and resolve in two-to-14 days. They may include:
Redness
Bruising
Swelling
Tenderness
Pain/Soreness
Itching
Serious, yet rare, complications include vascular compromise, tissue necrosis, and hypersensitivity reactions.
Learn More About Restylane
If you are considering Restylane in Maryland, please call our office today to schedule a comprehensive consultation with board-certified dermatologist and leading injector Dr. Wendy Wong.