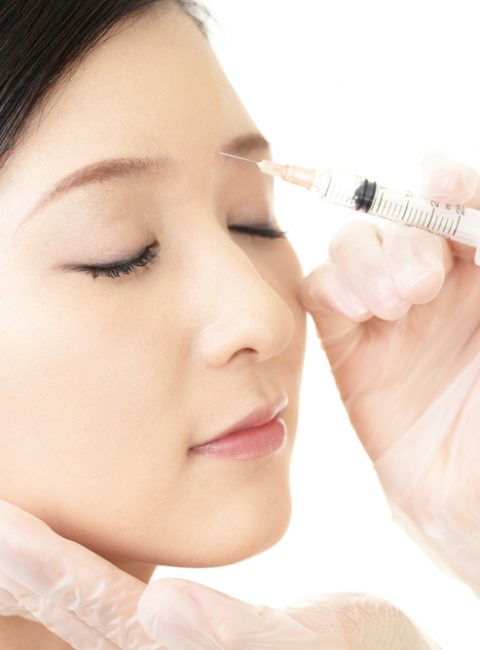 Best Botox in Silver Spring
Have you started to notice the formation or deepening of wrinkles on your forehead and around your eyes? If you answered yes, then you may be an excellent candidate for Botox injections.
As one of the most popular cosmetic treatments worldwide, Botox can eliminate wrinkles and help you turn back the hands of time.
But, how can you make sure that Botox is right for you? Who can you trust to provide a safe and effective treatment, with natural-looking results?
Continue reading as we answer these questions and reveal how to find the best Botox in Silver Spring.
Botox Basics
Botox is a non-invasive anti-aging treatment designed to help women and men smooth wrinkles and lines. It is composed of botulinum toxin type A and is classified as a neuromodulator, along with Dysport and Xeomin.
When injected into targeted muscles, Botox blocks the release of acetylcholine and inhibits muscle contraction. This temporary paralysis stops the wrinkling process and produces smoother skin and a more youthful appearance. Effects last for three-to-six months.
What Areas Can be Treated with Botox?
Botox is FDA-approved to correct moderate to severe forehead lines, crow's feet, and glabellar (frown lines). It can also be used to relax neck banding, lift corners of the mouth, and conceal a gummy smile.
Botox treatments can also extend beyond the face to treat excessive sweating in the underarms, palms, and feet. This is an especially popular request with summer just around the corner.
How to Find Best Botox Silver Spring
If you're considering a neurotoxin treatment, you undoubtedly want natural-looking results and the best Botox in Silver Spring. Our seasoned team of dermatological professionals has extensive experience and expertise in Botox and other injectables.
At your initial consultation, we will carefully listen to your concerns, assess problem areas, and develop a customized treatment plan. During this meeting, patients have the opportunity to ask questions and ensure that have a clear understanding of the Botox process, benefits, risks, and expected results.
Finally, with the most up-to date training and techniques, we will precisely administer Botox to overactive muscles and smooth away unwanted wrinkles and lines.
Looking for the Best Botox Silver Spring?
If you are considering Botox in Silver Spring, MD, please call our office today to schedule a comprehensive consultation with one of our highly skilled and talented injectors.