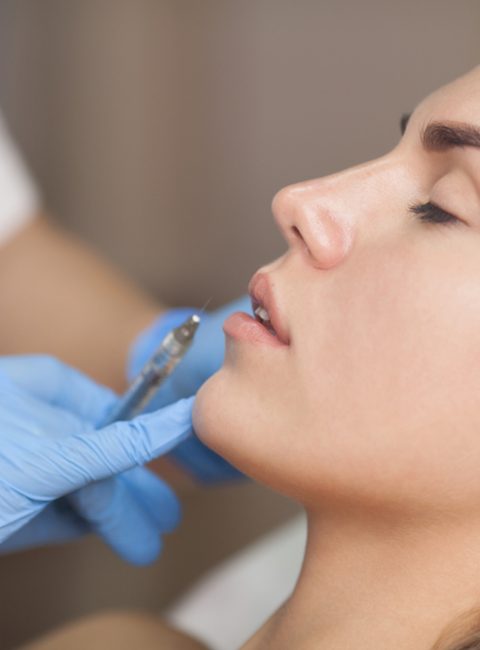 Best Fillers in Silver Spring
Have you noticed that your cheeks are looking flatter or your smile lines are becoming deeper? These are all typical signs of aging, that cannot be readily repaired with creams, serums, or other skincare products alone.
Fortunately, facial fillers offer a safe, effective, and non-surgical solution to age-related volume loss. But with so many filler options, which one is right for you?
Continue reading to learn the benefits of injectable treatments and how to find the best fillers Silver Spring.
What Are Facial Fillers?
Facial fillers are a non-invasive treatment designed to counteract signs of aging through volume restoration.
When injected into soft tissues, these injectable products can smooth creases, plump lips, lift sagging cheeks, diminish lines, erase under eye circles, and reintroduce facial fullness and structure.
Best Fillers Silver Spring
Women and men looking for the best fillers in Silver Spring, Maryland have a variety of options to choose from, including Restylane, Juvederm, Belotero and Radiesse.
Restylane
Restylane is a hyaluronic acid filler that can instantly hydrate and volumize skin. While it has a number of FDA-approved applications, Restylane is an excellent choice for smoothing nasolabial folds, rejuvenating lower eyelids, enhancing lips, and lifting corners of the mouth.
The product is also biocompatible and gradually metabolized over the course of six-to-12 months.
Juvederm
Juvederm's active ingredient is also hyaluronic acid, and it can correct many of the same concerns as Restylane.
Thanks to its ultra-smooth consistency, Juvederm seamlessly plumps lips, softens deeper wrinkles and folds, and increases mid-face volume. Juvederm products labeled XC also contain lidocaine for improved patient comfort during treatment.
Belotero
Belotero is another hyaluronic acid filler that is often used to address nasolabial folds and vertical lip lines. It offers patients immediate improvement and zero-downtime.
Radiesse
Radiesse is considered a collagen stimulator and is composed of calcium hydroxylapatite microspheres.
Its unique composition provides immediate and progressive results. As the product gradually dissolves, it is replaced by the body's own collagen, making Radiesse ideal for adding volume to the midface and diminishing marionette lines and nasolabial folds.
Radiesse benefits can last a year or longer.
Interested in the Best Fillers Silver Spring?
To get started with the best fillers Silver Spring, please call W Med Spa today to schedule a comprehensive consultation with one of our highly skilled and talented injectors.