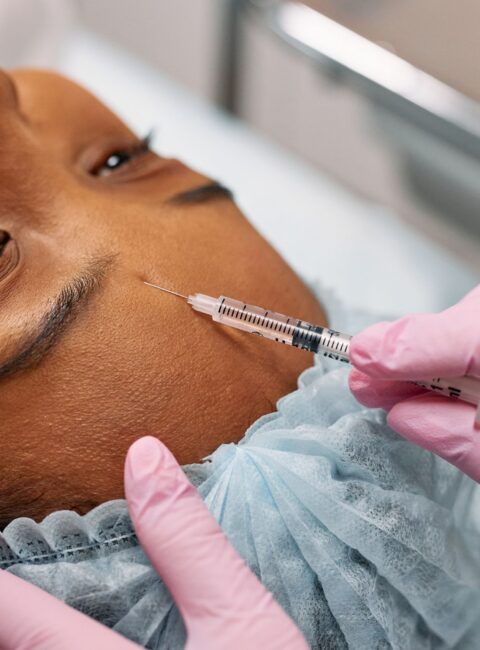 Cost of Botox | Silver Spring, Maryland
Botox is a fast and cost-effective way to reverse expression lines caused by smiling and frowning (hopefully more smiles than frowns).  If you are considering treatment for your fine lines and wrinkles, you are probably wondering "How much does Botox cost near me"?
Goodbye, Wrinkles!
 

Get Botox in Silver Spring, Maryland

Botox is an injectable neurotoxin that is used to freeze muscles in the face.  When the muscles are unable to move, the skin above them can relax, creating a smooth wrinkle-free appearance.  

Areas you can treat with Botox:
Crow's feet
Forehead and glabellar lines
Droopy eyebrows
Lip lines
What to Expect After Botox Injections
You may experience minor swelling and redness at your injection sites, but overall this is a non-invasive procedure with no downtime.  You can resume normal activities following your treatment.  Your provider may recommend limited exercise and sleeping upright for the first 24 following injections.
You will start to see the results from your Botox treatment within a few days.  You will love your refreshed, more youthful appearance!  Expect results to last three to four months.  Maintain your smoother and younger looking skin by scheduling regular maintenance appointments with your injector.
How Much Does Botox Cost in Silver Spring, Maryland?
The cost will range from $11-16 per unit.  This will vary based on the provider.
The number of units you need will be determined at your consultation.  You may choose to treat one small area, like crow's feet, or multiple areas.  The amount of Botox needed to achieve your desired results will vary.
Best Botox Injector in Silver Spring, Maryland
If you are looking for an experienced Botox injector that can help you to turn back time, call Dr. Wong at W Med Spa.  She specializes in cosmetic treatments like microdermabrasion, Botox, and body contouring.  When you are ready to look and feel your best, schedule a consultation to discuss your best treatment options and Botox cost near me!