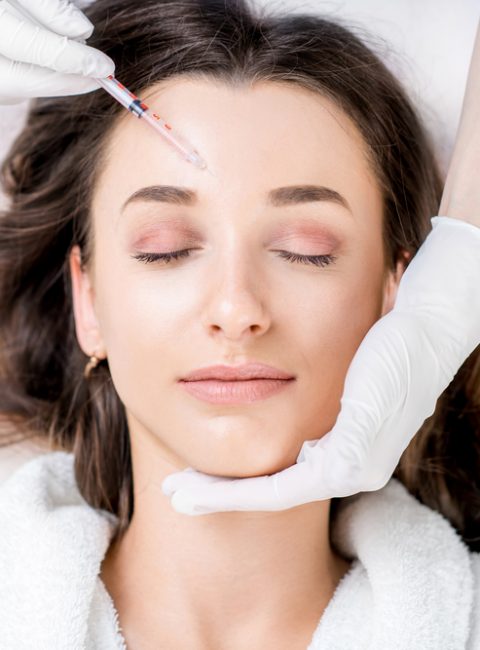 How to Make Botox Last Longer
While Botox's anti-aging effects are undeniable, most patients wish that they'd last longer than three-to-four months.
The good news is that there are ways that you can extend the life of your Botox and enjoy smooth skin for up to six months.
So, how can you increase Botox duration? What techniques can injectors use to maximize outcomes?
For tips on how to make Botox last longer, including Dr. Wong's highly customized approach to injections, read on.
What is Botox and How Does It Work?
Botox is a purified form of botulinum toxin type A and is used to smooth dynamic wrinkles.
When injected to targeted facial muscles, Botox blocks the release of acetylcholine and disrupts communication between nerves and muscles.
In doing so, it inhibits muscle contraction and relaxes wrinkles, lines, and creases.
How to Make Botox Last Longer
If you've been wondering how to make Botox last longer, here are four ways that you can extend the longevity of your Botox results.
1. Seek A Skilled Injector Like Dr. Wong
You've probably heard the saying that it's the injector and not the injectable, in this case Botox, that determines results.
To achieve natural and long-lasting wrinkle reduction, it is essential that you select a highly qualified provider like Dr. Wong, who has the expertise and skill to customize dosing and product placement to each individual.
She's also developed a unique technique that can prolong Botox effects and maximize treatment benefits, allowing patients to enjoy smooth and line-free skin for four-to-six months.
2. Engage Facial Muscles Post-Treatment
Immediately after Botox injections, you should take care to move muscles in the treatment area. This facilitates even distribution of the product, which can prolong Botox results.
3. Avoid Rubbing Your Face for 24-48 hours After Botox Injections
While facial expressions and movement are encouraged, patients should keep their hands and harsh products away from their faces post-treatment.
Rubbing or exfoliating skin can potentially lead to product migration and adverse effects.
4. Limit Sun Exposure and Photo Damage
Sun protection is a useful tip for how to make Botox last longer and maintain healthy skin.
Sun damage is one of the most preventable causes of wrinkles and early signs of aging.
Accordingly, staying out of the sun as much as possible and wearing a daily broad-spectrum sunscreen with an SPF at least 30 is of paramount importance.
Learn More About Dr. Wong's Technique to Make Botox Last Longer
If you would like to learn more about Dr. Wong's technique to make Botox last longer, please call our office today to schedule a comprehensive consultation with her.