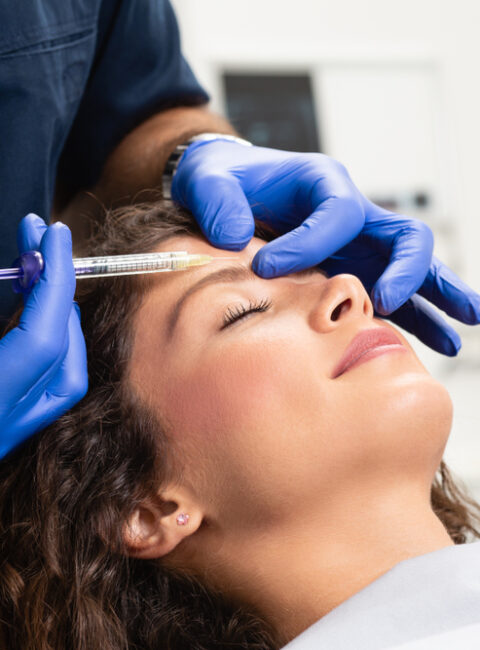 Botox Specialist in Rockville, Maryland
Wrinkles can show how you have moved your face throughout your life. But Botox is a wonderfully versatile treatment to combat facial expressions as you age since it can be used to treat a plethora of types of fine lines and wrinkles. Here is what you need to know about the types of wrinkles that can be treated by a Botox specialist in Rockville, Maryland.
Four of the Top Lines Botox Cosmetic Can Treat Include:
1. Horizontal Forehead Lines
These lines are some of the most visible areas that Botox can treat. This area requires a lot of care when it comes to Botox, as the area is large and very noticeable, so you want the right Botox doctor.
2. Glabellar Lines
Glabellar lines are small vertical lines that can form between your eyebrows. These can often make you angry or unhappy. This area typically requires less Botox than the larger forehead area.
3. Crow's Feet
Since the skin around your eyes is one of the most delicate parts of your face, crow's feet are often one of the first types of wrinkles that form. This area often needs quite a bit of Botox, since it is such a dynamic area.
4. Frown Lines
Your mouth area is one part of your face that moves more than most other areas, and this means that you can easily develop frown lines here. This area often requires a lot of Botox, though this will depend on the overall shape of your face.
For the Top Botox Specialist in Rockville, Maryland for Facial Rejuvenation Without Surgery, Turn to W Med Spa!
At W Med Spa, we can treat a number of areas of your face to minimize fine lines and wrinkles. Whatever your needs, we are excited to work with you to find the best treatment for you. Dr. Wendy Wong is one of the best Botox specialists in Rockville, Maryland, so call us today at 301-681-8000 to book a consultation with Dr. Wong for remarkable results from cosmetic services!