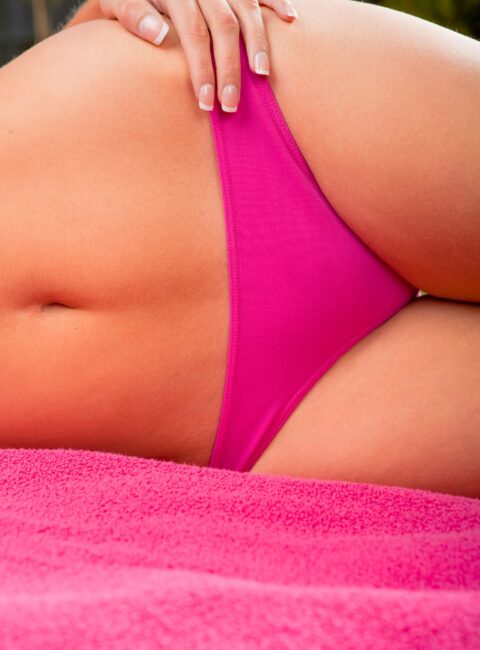 Brazilian Laser Hair Removal Near Me
With summer on the horizon, you may be wondering where can I get Brazilian laser hair removal near me. 
If you'll be spending a lot of time in a swimsuit and want to eliminate the hassle of hair removal, this is the procedure for you!  Laser hair removal is a safe and effective way to remove all hair from the pubic area.  
How Does Laser Hair Removal Work?
Brazilian laser hair removal works by using heat energy to permanently damage the hair follicle.  This will cause the current hair to shed and new hair will be unable to grow.  This results in a permanent hair reduction that means no more shaving, waxing, or plucking and you won't have to worry about embarrassing situations!
The procedure is relatively pain free thanks to numbing cream and your treatment will take less than an hour.  You will likely need several treatments for optimal results and the occasional touch up.  You should have noticeably thinner hair after your first few sessions.
At W Med Spa, Dr. Wong uses the elos Plus device for laser hair removal.  This device is effective for all skin types and hair colors.
Does Brazilian Laser Hair Removal Remove EVERYTHING?
In a word, yes.  This is a treatment for women who want to be completely hair free in the pubic region, including the labia and buttocks.  If this sounds like a little more than you want or need, bikini line treatment or "landing strip" is also available.  
Schedule A Consultation for Brazilian Laser Hair Near Me In Silver Spring Maryland
If you're ready to say goodbye for good to waxing and shaving and enjoy smooth, hairless skin, schedule a consultation with Dr. Wong at W Med Spa.  At your consultation, she will be able to let you know if you're a good candidate for laser hair removal and how many sessions you'll need to reach your desired results.  You'll be ready for swimsuit season before you know it!