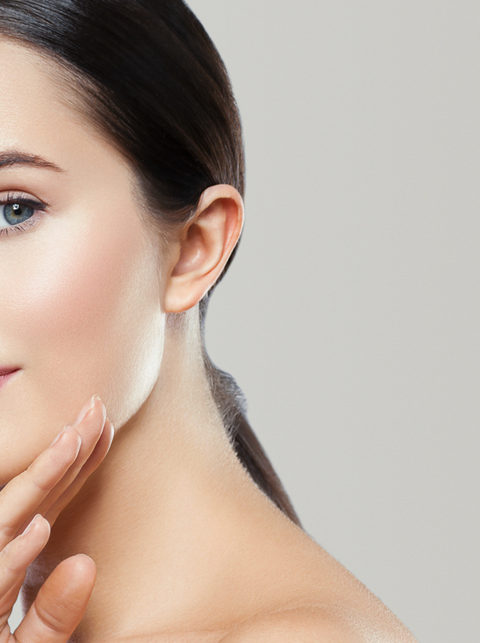 All About Dermal Fillers
Volume loss is often an inevitable part of aging and can cause wrinkles, sagging, hollowness, and facial folds. Fortunately, you can combat these undesirable effects with dermal fillers.
Dermal fillers are designed to restore what has been lost to time and return youthful fullness and natural contours, without surgery or downtime.
Because of this ability, they are one of the most popular cosmetic treatments in the U.S. and very versatile in their application.
If you are looking for a safe, effective, and non-surgical way to revitalize your skin, continue reading to learn all about dermal fillers.
How Do Dermal Fillers Work?
When injected into soft tissue, hyaluronic acid dermal fillers, such as Restylane and Juvederm, attract and hold moisture to provide instant plumping and hydration.
Collagen stimulating fillers, like Radiesse (calcium hydroxylapatite) and Sculptra (poly-L-lactic acid) induce an inflammatory response and stimulate the production of new collagen.
In doing so, they strengthen the skin's foundation and provide long-lasting rejuvenation.
What Concerns Can Dermal Fillers Address?
Thanks to advancements in technology and technique, dermal fillers can now address a wide-range of cosmetic concerns, including:
Moderate to severe wrinkles
Nasolabial folds
Marionette lines
Under eye circles and hollows
Volume loss in cheeks
Skin laxity
Thinning lips
Vertical lip lines
Poorly-defined lips
Poorly-defined jawline
Age-related volume loss in back of hands
What Are Some Popular Dermal Fillers?
Due to their smooth application, quick onset, and reversibility, hyaluronic acid fillers are extremely popular.
Juvederm and Restylane both include a variety of hyaluronic acid injectables that are well-suited to one or more concerns.
Radiesse and Sculptra are excellent non-hyaluronic acid filler options and are often recommended for their longevity and antiaging benefits.
How Long Do Dermal Fillers Last?
While dermal fillers can achieve instant and noticeable enhancement, their effects are temporary.
Depending on the type and amount of dermal filler used, results can last anywhere between 6-18 months. Because of this differentiation, it's always a good idea to inquire about the longevity of each product prior to treatment.
Get Started with Dermal Fillers
If you are considering dermal fillers, please call our office today to schedule a comprehensive consultation with board-certified dermatologist and leading injector Dr. Wendy Wong.