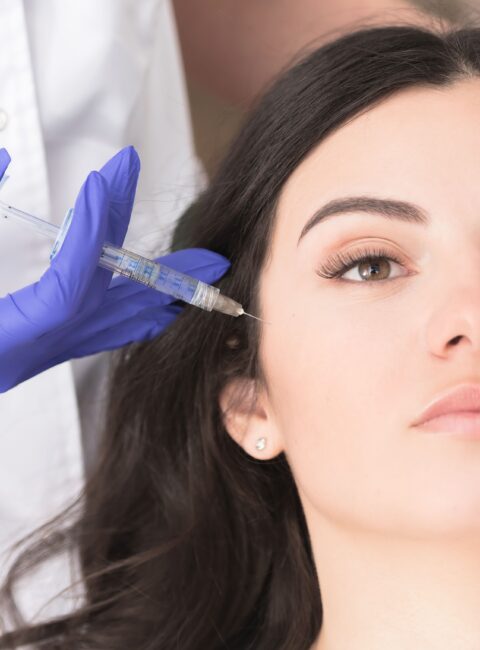 Is a Liquid Facelift Right for You?
Minimally-invasive cosmetic procedures have recently gained tremendous popularity as a means of combatting aging. In fact, the anti-aging market is projected to reach $64,043 million in 2026.  This industry covers both surgical procedures and minimally invasive methods. However, determining the right kind for you will depend on your lifestyle and personal preferences. Dr. Wong and her team at W Med Spa specialize in minimally invasive facelifts and other cosmetic procedures. So, if you're looking for a liquid facelift (Silver Spring, Maryland), you've come to the right place.
What is it?
Wondering if a liquid facelift is right for you? If you prefer a non-surgical way to achieve a more youthful appearance, then the answer is yes. Unlike traditional incisions, a liquid facelift yields quick, natural-looking results without having to go under the knife. 
How so, might you ask? Well, the treatment uses a combination of dermal fillers to lift, sculpt, and revive aging faces. Instead of undergoing surgery, fillers are all you need to re-plump sagging skin and lift it back into place.
What are Dermal Fillers?
As we mentioned, dermal fillers are an integral part of getting a liquid facelift (Silver Spring, Maryland). These liquid compounds add volume to the face when ejected, effectively (and safely!) plumping the eyes, chins, lips, and cheeks.
Best Liquid Facelift Silver Spring, Maryland
Searching for the best facelift (Silver Spring, Maryland)? You've found it at W Med Spa. 
Our injectable treatments have helped thousands of patients achieve the face of their dreams, and we'd be happy to do the same for you. 
When you get a liquid facelift at W Med Spa, Dr. Wong and her team ensure your procedure is quick and easy. In a matter of minutes, you will begin to notice beautiful, youthful-looking results that are designed to last. Stop by our office or contact our team to schedule your appointment today.