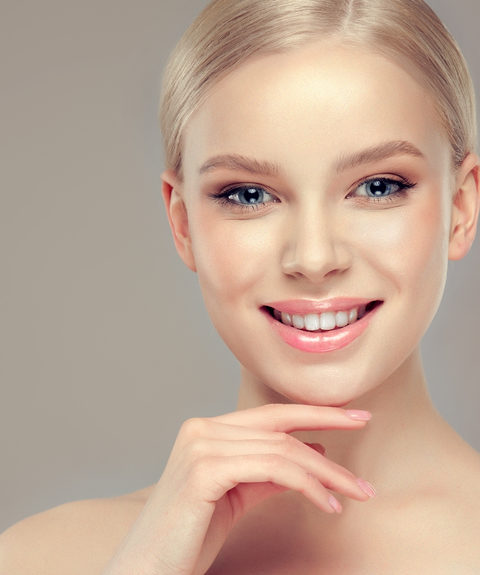 Which Juvederm Filler Is Right for Me?
Juvederm is one of the most-requested and well-known dermal fillers in the world.
It is constructed with a unique Vycross technology that cross links hyaluronic acid particles suspended in a soft gel.
This formulation lends itself to smooth filler application and natural-looking results.
Best of all, the Juvederm collection of dermal fillers is designed to address many concerns that stem from volume loss, including static wrinkles, sagging skin, and thinning lips.
Continue reading to learn all about Juvederm fillers in Ashton, MD, including the different types, treatment capabilities, and longevity of results.
Types of Juvederm Dermal Fillers
The Juvederm family of hyaluronic acid dermal fillers vary in terms of thickness, treatment indications, and injection sites.
Products include Juvederm XC, Juvederm Voluma XC, Juvederm Volbella XC, and Juvederm Vollure XC.
Juvederm XC is ideal for the correction of nasolabial folds, vertical lip lines, under eye circles and depressions, and marionette lines. Its soft, smooth hyaluronic acid gel can also be used to add volume, definition, and hydration to lips.
Juvederm Voluma XC is a more viscous formulation and well-suited to augment and contour cheeks. When injected along the cheek bone, Voluma has the ability to lift the mid-face and lower face and alleviate jowls.
Juvederm Volbella XC is uniquely designed for subtle lip enhancement and smoothing of vertical lip lines.
Juvederm Vollure XC is the newest addition to this filler collection and is an excellent option for adding volume to the lower face and correcting moderate to severe lines, including nasolabial folds.
How Long Does Juvederm Last?
In the hands of a skilled and experienced injector like Dr. Wong, Juvederm dermal filler treatments produce natural-looking outcomes and long-lasting results.
Juvederm XC, Ultra, Ultra Plus, and Volbella can provide volume enhancement and correction for up to 1 year.
Juvederm Vollure achieves wrinkle reduction that lasts up to 18 months.
Juvederm Voluma has the ability to enhance cheeks and lift the mid-face for up to two years.
Considering Skin Rejuvenation or Enhancement with Juvederm?
If you are considering Juvederm dermal fillers in or around Ashton, Maryland, please call our office today to schedule a comprehensive consultation with board-certified dermatologist and leading injector Dr. Wong.