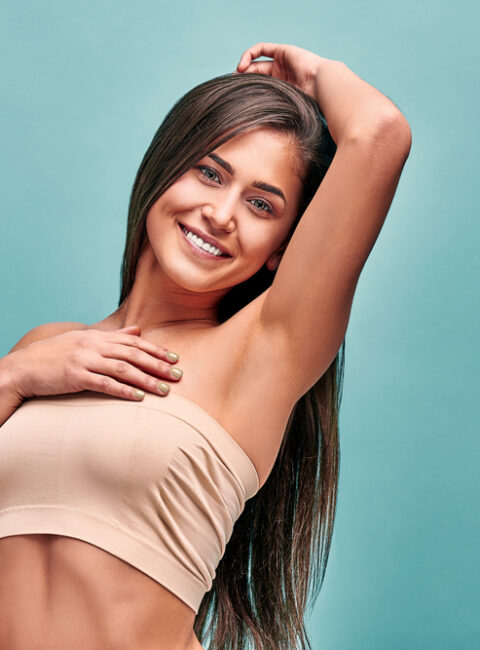 Laser Hair Removal for All Skin Types: My Hair Removal Journey
I was so excited to hear that laser hair removal for all skin types is now a real possibility that I booked my treatment right away!
For years, women like me with dark skin simply didn't have the luxury of laser hair removal due to the outdated technology.
However, laser technology has advanced and we can now get our hair lasered away with ease!
How it Works
Specialized lasers are used to target your hair at the follicle so that it is destroyed and does not grow back.
The best lasers for dark skin are the Nd:YAG and diode lasers which are known to be the only options for dark skin and dark hair.
Will Lasers Cause Hyperpigmentation?
The biggest side effect risk for laser procedures for patients with dark skin is the chance of hyperpigmentation.
While this is possible, you can request that your doctor do a test patch to make sure you are not at risk for this.
About the Treatments
You will likely need around six treatments until you can achieve your ideal results, so definitely keep this in mind as it is a time commitment.
Your doctor will also likely recommend that you stay out of the sun which makes the winter the perfect season to get your treatments done!
Side Effects
The most common side effects from treatments include irritation or redness, but your doctor can give you some strategies to remedy these with ease.
My Advice
I am obsessed with my laser treatments and am so relieved that I no longer have to worry about shaving my legs or bikini area any more.
My biggest advice would be to seek out a board certified physician and med spa that has experts on hand to perform this as it is a complicated procedure.
I can't recommend the professionals at W Med Spa enough!
You can learn more about W Med Spa on their website, here.
Give them a call today to schedule a consultation at (301)681-8000.