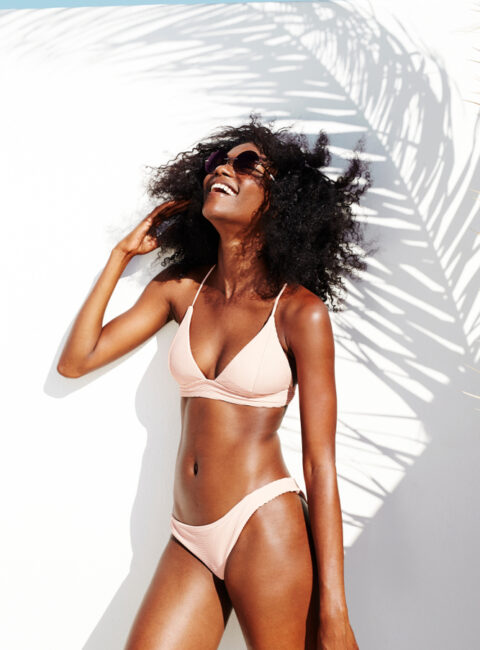 How Long Does Laser Hair Removal Last?
Ditch the Razor, Waxing Strips, and Discomfort With Laser Hair Removal!
Unwanted body hair is an unfortunate issue that requires painful tweezing, pulling, and endless shaving to mitigate until now. Believe it or not, exciting new technology is freeing people worldwide from the never-ending chore of removing unsightly hair from their bodies. Using the state-of-the-art elos Plus device, providers can now use laser and bipolar radiofrequency together for incredible lasting results. But, how long does laser hair removal (LHR) last?
So, What's the Scoop – How Long Does Laser Hair Removal Last?
Traditional LHR provided some excellent results but left room for improvement regarding energy requirements, deeper skin penetration, and client comfort. However, once technology incorporated RF or radiofrequency, the treatment became even more effective and comfortable. 
Not only is the elos Plus device superior to traditional hair removal tools, but it also offers longer-lasting results. Permanent hair reduction with the elos Plus requires several quick treatments not lasting more than 45 minutes. 
While you'll notice an immediate difference, a consistent monthly treatment schedule offers permanent hair reduction. And with the elos Plus technology, you'll be more comfortable during treatment than ever before. Once you have reached your goal, you may want to schedule a touch-up every so often to preserve your amazing results, so that they last permanently. 
Stop Shaving and Start Living Today
At W Med Spa, we have the remarkable elos Plus device and have been changing the lives of our clients regularly. If you're interested in laser hair removal but want a procedure that's more thorough and more comfortable, contact us today at 301-557-0727. 
Not only can this revolutionary cosmetic treatment help reduce unwanted body hair, but it can also give you the lasting look and confidence you've always desired. So, how long does laser hair removal last? The answer is, as long as you come in for follow-up treatments? Indefinitely!