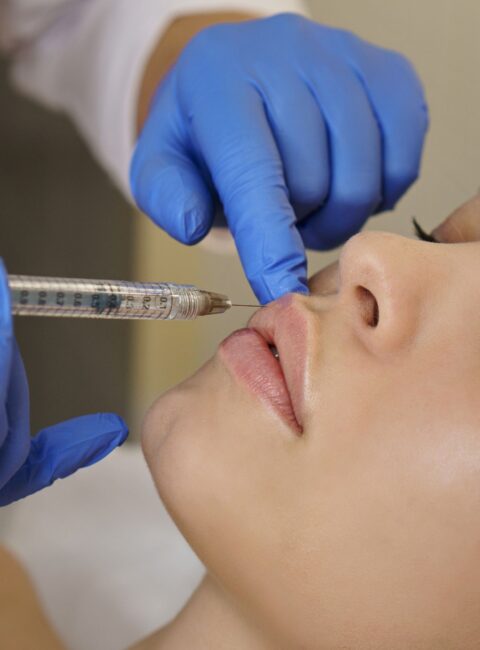 Lip Filler Expert in Rockville, Maryland
Pretty much everyone appreciates a perfectly plump pout, but not everyone naturally has that. If you're one of the unlucky ones, there's no shame. There is, however, a fix for asymmetry, a loss of volume, and even wrinkles around the mouth, dermal fillers for lips! Here's what your lip filler expert in Rockville, Maryland needs you to know before seeking out dermal filler injections.
Top Lip Filler Brands
The two most common injectables you'll find for this procedure are Restylane and Juvéderm. They contain a form of hyaluronic acid, an amazing substance with benefits such as increasing hydration, suppleness, and volume to the targeted area.
Deciding Which Brand of Fillers for Lips to Choose
Before you decide on this treatment, give some thought about what your lip goals are. Pillowy but natural? Dramatically full? Or maybe somewhere in between? Your skilled injector will also help you to determine what flatters your face and take a conservative approach in the beginning.
The Pros and Cons of Dermal Fillers for Lips
With lip filler, the pros outweigh the cons by a long shot. Here are some ups and downs your lip filler expert in Rockville, Maryland wants you to know.
Pros:
Treatment is fast and easy, allowing you to be in and out within 30 minutes to an hour.

Natural or dramatic results are possible, depending on what you want.

No downtime is necessary after injections.

Treatment is pain-free, thanks to the lidocaine in your injections or numbing cream.

Results are reversible, allowing you to dissolve your lip filler if you aren't in love with your new look.
Cons:
Side effects are possible, including swelling and bruising afterward (though they do quickly subside on their own).

There is a temporary fix, with results lasting between six to 12 months.
For a Lip Filler Expert in Rockville, Maryland, You Need W Med Spa
Dr. Wong and her team at W Med Spa are committed to their patients and their practice. When you're here, we'll ensure your safety and satisfaction, offering only the best aesthetic enhancements. Contact us at 301-681-8000 and book your consultation for delightfully supple lips!