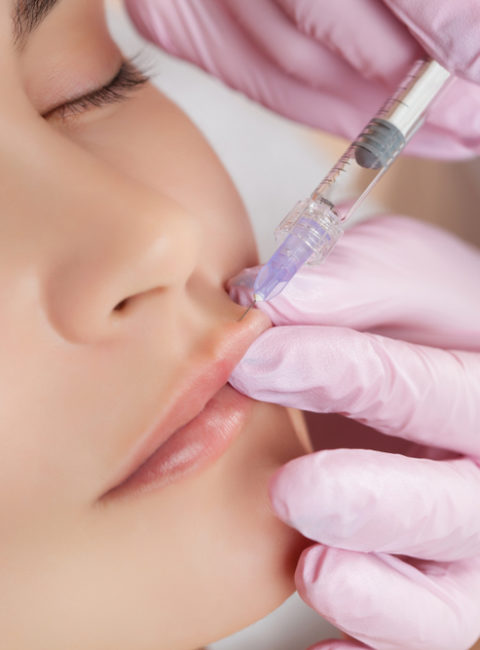 Don't Fear the Needle | Lip Filler for You
Are you interested in plumping your pout with lip fillers in Silver Spring, Maryland?
We are here to answer all of the questions you may have when researching the use of fillers for fuller looking lips.
What Is in Lip Filler?
Typically, the filler that your doctor will use to inject your lips is made of a substance called hyaluronic acid.
Hyaluronic acid is a naturally occurring substance found in your body and is able to provide a plump, fuller, softer look under the skin.
The hyaluronic lip filler is administered using a syringe.
Does It Hurt?
The most common question patients ask their doctors about lip fillers is if they will experience any pain during or after application.
Most patients say that they experience a pinching sensation upon initial injection but other than that the pain has been reported as minimal.
You may also experience some sensitivity and initial swelling and/or bruising after application which should go away within a few hours.
What to Do Before Lip Filler Injections
Before you go in for your lip filler injection treatment consult with your physician about how to best prepare for your visit.
Avoid any blood thinning drugs such as ibuprofen, or aspirin as they can make your skin more prone to bruising.
Can Lip Filler Be Removed or Reversed?
If you are unhappy with your lip filler for any reason it can be removed using a substance called hyaluronidase.
Before receiving lip fillers, be sure to discuss your filler options with your physician as some fillers last longer than others.
Where to Find Fillers
Perhaps the most important step in ensuring proper care during lip filler application is to search for a board certified and physician who is skilled in working with fillers.
Med W Spa has physicians and staff who are highly qualified to help you achieve your ideal look.
To view our full list of services or to schedule an appointment call us today at (301)557-0727.