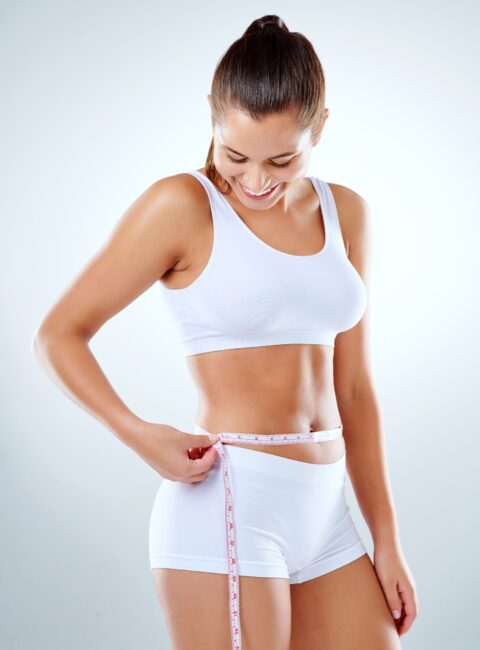 Where Can I Get Non-Surgical Fat Reduction Near Me?
Have you ever felt like you're doing everything right, but just can't lose those last few stubborn areas of fat?  If diet and exercise just aren't enough, you may be considering non-surgical fat reduction near me to take care of those hard to target areas like your lower stomach, back, and inner and outer thighs.
When it comes to body contouring, surgery or liposuction aren't your only options.  Non-surgical fat reduction is possible with no pain or downtime!  Keep reading to learn more about Ultrashape Power and what it can do for you!
Reduce Fat Without Diet or Exercise
Wouldn't it be nice if you could use a device to target and destroy fat cells, and for them never to be seen again?  With non-surgical fat reduction using, you can!
Ultrasound energy uses pulses of energy to cause fat cells to break down without damaging any of the surrounding tissue.  Over time, those cells are naturally eliminated from your body, giving you a smoother, slimmer appearance.  
Benefits of Ultrashape Power
No downtime or recovery time needed
Quick and comfortable with no pain during the process
Customizable treatment
Requires fewer treatments than other body contouring devices
Reduces fat cells by up to 32%
Results are permanent

 
Am I a Good Candidate for Body Contouring?
If you are within 10 pounds of your ideal weight and maintain a regular exercise schedule and eat a balanced diet, you may be a good candidate for body contouring.  It's important to remember that this isn't a weight loss procedure and the patients that see the best results are in good physical shape and live a healthy lifestyle.  While the fat reduction is permanent, new fat cells can develop, altering your results, if you gain weight.
Top Doctor for Non-Surgical Fat Reduction Near Me
If you are ready to look and feel your best, Dr. Wong at W Med Spa can help you with non-surgical fat reduction to target the stubborn areas of fat that you're self-conscious about.  Call or text 301-681-8000 to schedule your consultation and find out if you're a good candidate for this pain-free, no-downtime treatment!