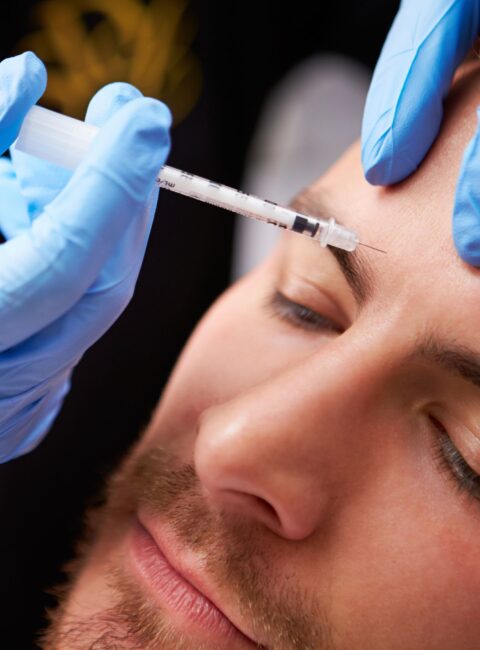 The Best Botox For Men In Silver Spring, Maryland
Just like women, men experience the same effects of aging and many are looking to reverse the signs by using cosmetic treatments to help.  If you are looking for Botox for men in Silver Spring, Maryland, W Med Spa is here to help!
Let's Talk About "Brotox"!  AKA Botox For Men
"Brotox" is the exact same procedure that women use to smooth lines and wrinkles.  Botox for men is a non-invasive procedure that can reduce the appearance of fine lines and folds.  
Botox temporarily freezes your muscles using an FDA-approved neurotoxin.  Results can last up to 6 months.  Men should expect to need more units of Botox than women due to thicker muscle tissue.
This no-downtime injectable can treat horizontal lines across your forehead, glabellar lines between your eyebrows, and crows feet on the outer corners of your eyes.  In as little time as a lunch break, you can start to appear more youthful and feel more confident!
Why Are Men Getting Botox?
According to the American Society of Plastic Surgeons, men received over 265,000 Botox injections in 2020.  It is the number one requested cosmetic procedure for men and is expected to continue to grow in popularity.
Benefits of Botox For Men:
Improve your appearance: Reduce fine lines and signs of aging.

 

Boost confidence: Know that you look your best in the workplace and social situations like networking or dating.
Fast and subtle: Botox is a quick procedure with natural results.

 
Best Botox Injector For Men In Silver Spring, Maryland
For the best results, you should always see an experienced physician for any cosmetic procedure, including Botox.  They will have the experience and training necessary for you to achieve your desired appearance while adhering to strict safety standards.
If you are a man looking to feel more confident in your career and social life, Botox may be the right treatment for you!  Contact Dr. Wong at W Med Spa to schedule a consultation for Botox for men in Silver Spring, Maryland!  Call or text: 301-681-8000