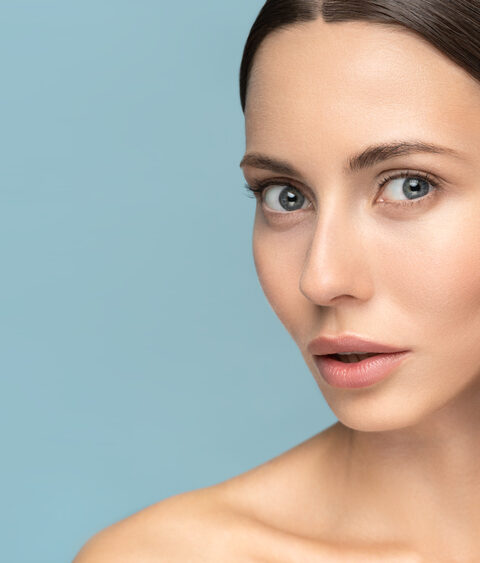 Ultherapy Is the Best Skin Tightening Treatment in MD: Fact or Fiction?
If you're considering non-surgical facial rejuvenation methods like Ultherapy, you may be wondering which one is right for you.
Many people say Ultherapy is the best skin tightening treatment in MD, while others say Elos Plus is. How do you know which to choose?
First, Let's Address the Rumor That Ultherapy Is the Best Skin Tightening Treatment in MD
Is this true or not?
The truth is that it really depends on your specific skincare goals, as well as the current state of your skin health and other variables that are very personal. Your therapy should be chosen in collaboration with a reputable medical aesthetics professional who can help you determine the best method for your unique needs.
What Are the Benefits of Non-Surgical Skin Tightening Treatments Like Elos Plus and Ultherapy?
Here are just a few of the many reasons people choose methods like these for skin tightening.
Safety

: Non-surgical skin tightening procedures are known and loved because there is minimal risk, if any, of adverse effects. There are no surgical incisions or the need for anesthesia, making them significantly safer.

Natural looking Results

: One of the key benefits of non-surgical treatments like Ultherapy and

Elos Plus

is that the outcome looks au naturel. These procedures stimulate the body's own collagen production, gradually improving skin elasticity and texture. This gradual improvement helps ensure the results look natural and not overly dramatic, as can sometimes happen with surgical methods.

Precision

: Tailored treatment plans can be created with most options, addressing specific trouble spots without affecting surrounding tissues.

Long-lasting effects

: Many patients experience results that can last for a year or more, and you can typically have periodic touch ups to maintain their appearance once the effects fade.

Comfort

: Some options may cause mild discomfort, but the procedures are generally well tolerated. Any discomfort is typically brief and can be easily managed with over-the-counter medication if necessary.

Lack of downtime

: Patients can immediately resume their daily activities after most procedures. There is no need for recovery or post-procedure care, so people with busy lifestyles don't have to miss out on anything.
While Ultherapy is the best skin tightening treatment in MD for some, it's not for others. Just be sure to talk to a reputable skincare professional to learn about your options.
Tighten and Lift Sagging Skin and Put Your Best Face Forward With W Med Spa!
Call us now at 301-681-8000 to learn more about our services including skin tightening treatments for facial rejuvenation! We can't wait to help you feel more confident than ever in your own skin.