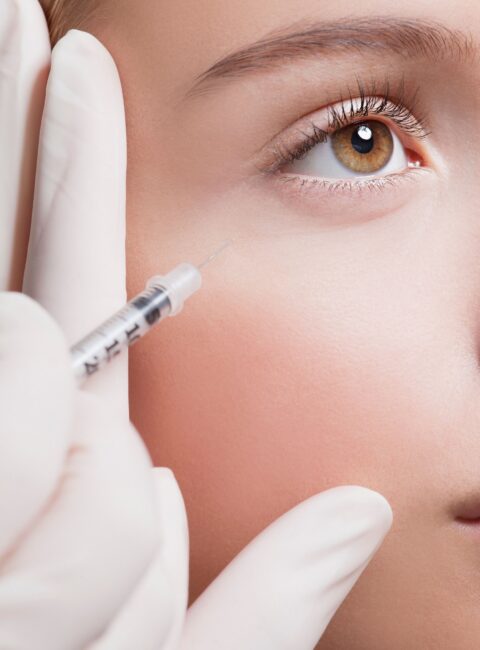 The Ultimate Guide to Under-Eye Filler in Silver Spring, Maryland
It's no secret that under-eye filler is taking over the cosmetic world. By smoothing out eye hollows and circles, this facial rejuvenation injection has helped thousands of women achieve their under-eye goals.
However, is under-eye filler effective? And more importantly, is this cosmetic procedure right for you?
If you're asking yourself those kinds of questions, rest assured that the dermatologists at W Med Spa have answers. Before you start googling 'under eye filler near me,' take a quick peek at today's blog post.
What is It?
Under-eye fillers use hyaluronic injections to boost the appearance of sunken or discolored under-eye areas. Wondering how they work? Well, the process is actually really simple. Dark circles are nothing more than shadows created by either a) bulging fat located directly below the eyelid or b) the depression of soft tissue over the bone underneath the eye. Therefore, injecting soft tissue fillers successfully reduces under-eye shadows and circles (and in some cases, it reverses them completely).
Who Should Get It?
Looking for an under-eye filler near me? First things first, it's important to note that fillers won't magically fix every under-eye concern. If your dark circles are caused by increased pigmentation in the skin, then under-eye fillers won't be much help. However, the ideal candidate for an under-eye filler is anyone with notable tear troughs and physical hollows, as it's great for filling up the lost volume.
Best Under-Eye Filler Near Me in Silver Spring, Maryland
If you are researching the 'best under-eye filler near me' in Silver Spring, Maryland, stop by our office today. Our expert dermatologists have helped hundreds of clients minimize the effects of aging through nonsurgical, cutting-edge procedures, and we'd love to do the same for you.
Ready for the world's best concealer that you never have to wash off? Contact our team today.