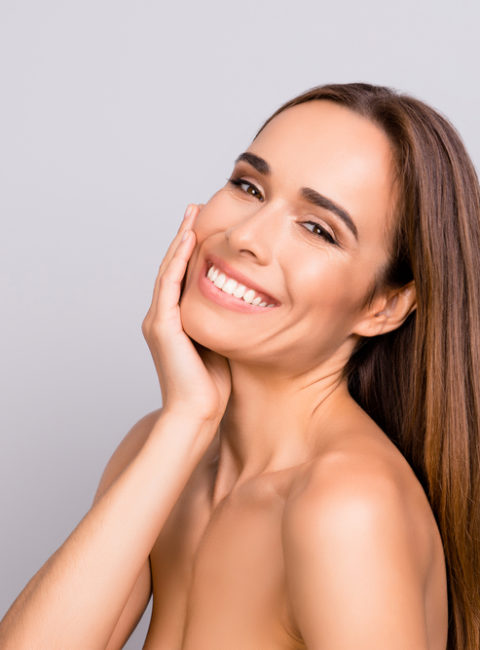 What Is Complexion Blending?
Alright, friends. Let's talk complexion blending. Using advanced laser technology, this cosmetic procedure is the secret to improving uneven skin tone and texture and achieving youthful, radiant skin. Not only that, but it's a great way to reduce fine lines, wrinkles, hyperpigmentation, and a multitude of other cosmetic problems.
Sound intriguing? If so, you're in the right spot. Today's blog post is covering the ins and outs of complexion blending. Keep reading to learn what it is and whether it's a good fit for you.
Benefits of Complexion Blending
So, what's all the fuss about? Well, there are plenty of reasons why people opt for this treatment option. Unlike some other laser skin resurfacing treatments, this procedure uses non-ablative lasers to deeply penetrate the skin without removing any surface tissue. Additionally, because it is non-invasive, the procedure doesn't require any downtime.
For these reasons, people use complexion blending to treat a wide variety of skin problems:
Fine lines
Wrinkles
Sun damage
Hyperpigmentation
Acne scarring
Enlarged pores
Signs of aging
Uneven skin tone or texture
What to Expect
Are you considering making a complexion blending appointment? Wondering what to expect? If so, rest assured that the procedure is gentle. After cleaning your skin, the dermatologist uses a handheld laser device to treat the desired areas. The length of the procedure depends entirely on the size and scope of the treatment area, though most patients can expect their treatment to last about 20-30 minutes.
Afterward, it's important to apply sunblock and stay out of direct sunlight. Following a quick healing process, expect to notice healthier-looking skin almost immediately. For optimal results, consider pairing your blending treatment with other non-ablative treatments.
Best Complexion Blending in Silver Spring, Maryland
If you're looking for healthier, even-looking skin in Silver Spring, Maryland, the dermatology team at W Med Spa is here for you. We utilize non-surgical, cutting-edge treatments to help our patients look and feel their best.
If you're considering complexion blending, contact our team or stop by the office today. We are here to guide you step-by-step through the process and answer any questions you might have. Together, we can help you determine whether this procedure is right for you.
Ready to get started?!