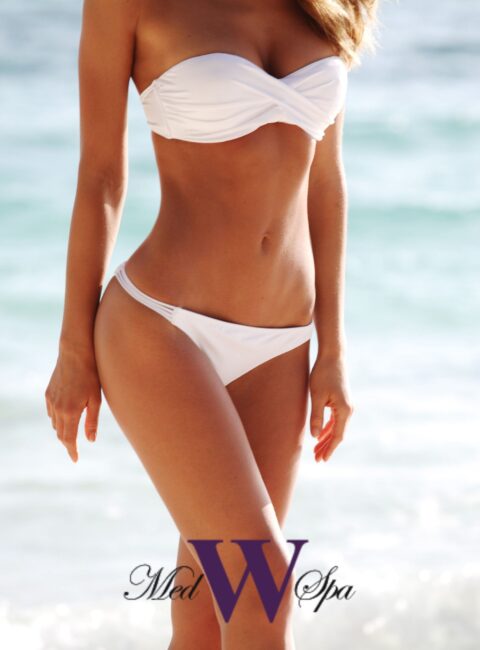 Why UltraShape Power Is the Top Body Contouring Treatment
Have you heard of UltraShape Power? This innovative body sculpting system uses non-thermal and non-invasive ultrasound energy waves. Here are some reasons that UltraShape Power is the top body contouring in Rockville, Maryland. 
1. UltraShape Power Is Non-Invasive
This body contouring treatment doesn't require any incisions or surgery. This means a shorter recovery period and increased safety.
2. It Delivers Targeted Results
The ultrasound device is precisely calibrated. Therefore, the waves it produces penetrate at a controlled depth. Only fat cells are targeted, and no other tissues are affected.
3. Comfortability a Concern? Not With UltraShape Power!
This is one of the most comfortable body contouring treatments available. Why? Because the temperature of the treatment area doesn't change significantly. Therefore, most people who get this treatment report that they experience no pain.
4. Many People Love Body Contouring in Rockville, Maryland Because of It Speed
Each treatment only takes 30 to 60 minutes. Get it done on your lunch break and go right back to work!
5. Additionally, It's Versatile
The lightweight device can be precisely controlled, leaving you with extremely targeted results. This treatment works well for small or large areas of the body and everything in between.
6. It Offers Accessibility
With other non-invasive body contouring systems, you must be close to your target weight to receive treatment. However, UltraShape Power is accessible to a wider range of body sizes. 
Come to W Med Spa For the Top Body Contouring in Rockville, Maryland, So You Love the Skin You're In!
In any event, W Med Spa is here to provide you with the top body contouring in Rockville, Maryland. Our experts are very experienced at providing our clients with high-quality body sculpting results from UltraShape. Make your appointment today by calling 301-681-8000, and achieve your ideal image with UltraShape Power!