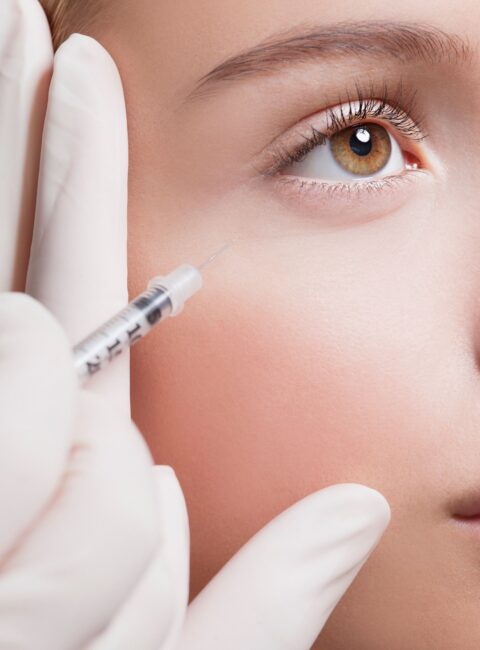 Your Guide to Under Eye Filler in Silver Spring Maryland
Are you hoping to look a little more alert and well-rested, but without the rest?  We understand that some seasons of life just don't allow us to get the rest we need.  Thankfully, there's under eye filler in Silver Spring, Maryland to the rescue!  
With under eye filler in Silver Spring, Maryland, you can reduce the appearance of dark circles, bags, and wrinkles.
What Happens When You Get Under Eye Filler
This treatment should be performed by a medical professional to ensure your safety and the results you're looking for.
A numbing cream may be applied before treatment begins.  Injections of filler made of hyaluronic acid are placed into the tear trough area to add volume and smooth the under eye area.  
Benefits of Tear Trough Filler
Minimize dark circles

Reduce hollowness and bags

Reduce fine lines and wrinkles

Provide subtle lift

Appear more rested and rejuvenated

Non-surgical and minimally invasive
Results You Can See
One perk of under eye filler is that results are almost immediate.  Some patients experience slight swelling or bruising, but it fades within a few days, leaving you with a bright, fresh appearance.
Results typically last 6 months to one year.  Touch-ups may be needed for you to maintain your desired results.
Cost of Under Eye Filler in Silver Spring
As with most cosmetic treatments, the cost will vary based on the individual patient.  The type and quantity of filler are also a factor.  It is best to schedule a consultation with a provider to discuss your desired outcome to determine your exact cost.  
Best Under Eye Filler in Silver Spring Maryland
It is essential to see a qualified medical professional for your under eye filler treatment.  They will be able to discuss your aesthetic goals and answer any questions you have prior to treatment.
For filler, Botox, facial rejuvenation and other cosmetic treatments, call Dr. Wendy Wong at 301-681-8000.  Her experience and medical expertise will ensure your treatment is safe and effective while helping you to look your best!