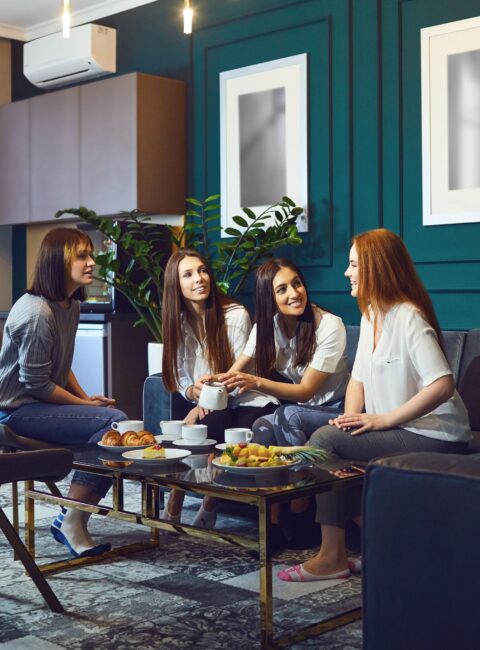 Botox Party in Silver Spring, Maryland
Picture this…dedicated time spent socializing with friends, colleagues, or relatives while enjoying snacks and refreshments.  You don't have to clean before or after.  And everyone leaves looking better than they did when they showed up?  What is this magical event?  It's a botox party in Silver Spring, Maryland at W Med Spa!
What Is A Botox Party?
A botox party is a social event where the guests have the option to have botox or other dermal fillers administered by a licensed professional. 
When hosted in a medical office, you don't have to worry about risks or safety concerns.
In between catching up on daily life and laughing with friends, you can meet with a doctor to minimize and smooth the appearance of wrinkles and lines around the eyes, forehead, and mouth. 
An added benefit of receiving injections at a botox party is usually a discounted rate and special offers for the guests and host.
Are Botox Parties Safe?
As with any cosmetic procedure, safety should be the top concern.  To reduce your risk of contracting harmful bacteria, Botox injections should be administered in a medical office with a licensed professional. 
You want to make sure you are hiring an experienced provider who can ensure that every guest will be happy with her results.
When you host a Botox party in Silver Spring Maryland at W Med Spa, Dr. Wong will assess the best way for each guest to achieve her aesthetic goals. 
Book Your Botox Party, Silver Spring, MD
Whether you are wanting to celebrate a birthday or anniversary, prep for an upcoming event or holiday, or just have a fun time with friends, Dr. Wendy Wong at W Med Spa would love to help you.  Her expertise will ensure everyone leaves feeling confident and rejuvenated!  Contact us today to book your party!