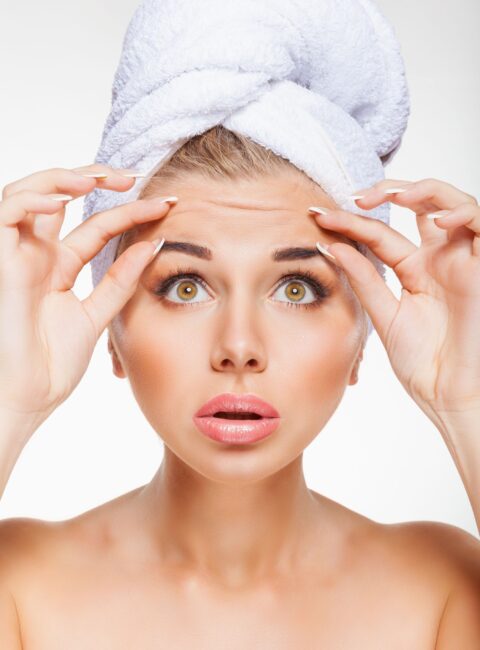 Can A Dermatologist Help With Wrinkles?
If you are serious about looking your best as you age, you may wonder can a dermatologist help with wrinkles? 
Wrinkles may be a natural part of aging, but that no longer means that you have to age gracefully.  Avoiding the sun and a good skin care regimen can help to reduce the appearance of wrinkles. But if you are looking to treat deep wrinkles and lines, you will need to see a dermatologist.
Dermatologist Recommended Treatments For Wrinkles
Botox
The most well-known and most popular way that a dermatologist can help with wrinkles is with Botox.  Botox will relax the facial muscles where it is injected, which reduces the lines and wrinkles in that area.  It is commonly used in the forehead, crow's feet, and between the eyebrows.  Botox injections are quick and relatively painless and there's no downtime.  You'll see results quickly and it lasts for 3-6 months.
Dermal Fillers
Another option for wrinkle treatment is dermal fillers.  These injectables work from the inside out, replenishing volume and smoothing wrinkles for a more youthful appearance.  These can be used in your laugh lines, chin, under your eyes, cheeks, and around your lips.  Results can last for 6-12 months.
Sublative Skin Rejuvenation
For long-term results for wrinkle treatment, you may also consider sublative skin rejuvenation.  With this treatment, radiofrequency energy penetrates the skin and boosts collagen production.  This increase in collagen can make your face appear fuller and younger.  Your skin will need a few days to recover following treatment.  You can expect to see long-term results after several treatments.
Best Dermatology Treatments For Anti-Aging
If you are wondering can a dermatologist help with wrinkles, the answer is YES!  
To find out if one treatment or a combination of treatments is right for you, contact Dr. Wong at W Med Spa.  Together you can build a personalized treatment plan to help you reach your aesthetic goals!