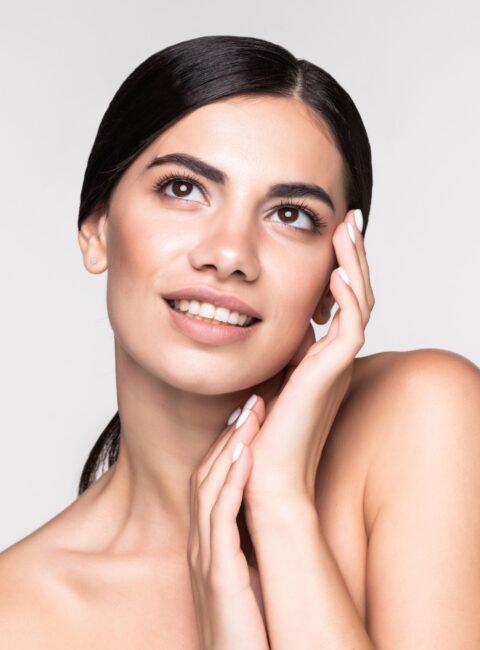 How Can I Increase Collagen In My Skin?
If you've done any research about improving your skin's elasticity, firmness, or reducing the effects of aging, you've probably read something about collagen.  And that may have left you wondering how can I increase collagen in my skin?
But first, let's talk about what collagen does and why it's important.
Why Is Collagen Good For Your Skin?
Collagen is a natural protein that your body produces.  And it's essential in the structure and function of your skin, cartilage, bones, and connective tissues.  When it comes to your face, collagen is what keeps our skin from sagging and gives us that youthful glow that we all want.  
As we age, our bodies produce less collagen.  This starts happening around age 30!  You may notice your skin becoming thinner, drier, and less elastic.  This decrease in collagen can also increase the appearance of wrinkles.  While there is no way to prevent this loss, there are a few cosmetic treatments that can help to restore and increase the collagen in your skin.
How Can I Increase Collagen In My Skin?
At W Med Spa, we offer several treatments that can help if you're wanting to increase collagen in my skin.
Microdermabrasion is a non-invasive treatment that can help to restore your youthful appearance.

 

This procedure has minimal pain and downtime and will help to stimulate the collagen production in your face.

 

It is best suited for clients with minor skin imperfections.
Sublative Skin Rejuvenation is another cosmetic treatment option if you are looking to increase the collagen in your skin.

 

This procedure uses the elos Plus device and has a slightly longer downtime than microdermabrasion with long-lasting results.

 

You will see firmer and smoother skin following this procedure.
What Is The Best Cosmetic Procedure To Increase Collagen?
To find out what treatment will help to return your dull, aging skin to a glowing, plump, and youthful appearance, contact Dr. Wong at W Med Spa for a consultation.