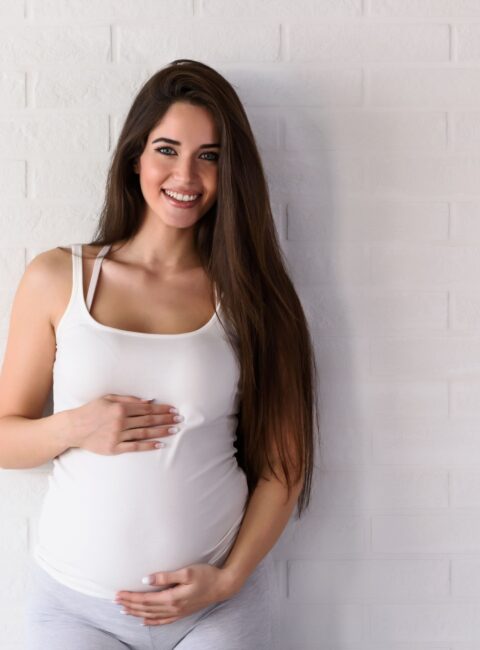 Can I Get Botox While Pregnant?
Some women feel like a glowing goddesses while pregnant.  And others?  Not so much.  If you fall into the latter category you be considering cosmetic treatments to help you get your glow back.  Is while you're pregnant a good time to get Botox in Montgomery County?
Can You Get Botox While Pregnant?
While Botox is FDA-approved and has been proven to be safe and effective, it's not recommended during pregnancy.  There is limited research available on the effects of neurotoxin injections during pregnancy, so in an abundance of caution, it's best to wait until after birth to start or resume your Botox in Montgomery County.  
The priority is the health of the baby and mother, so there are a few potential side effects to consider:
Unknown Effects on Fetal Development: Botox works by affecting muscle function and nerve signals.

 

We don't have enough information to know if this could impact a developing baby.

 

Even though Botox is injected into specific muscles, it's possible that it could be absorbed into the bloodstream and placenta.

 

For these reasons, a conservative approach is best!
Non-Medical Treatment: Even though Botox is often administered by medical professionals, it is not considered a medical treatment.

 

Due to its elective nature and lack of research, it's best to avoid elective treatments while pregnant.
Can You Get Botox While Breastfeeding?
Just like with pregnancy, due to limited research and the possibility of neurotoxin entering your bloodstream and breast milk, it's best to wait.  Even though the amount of Botox is small caution is advised.
Medical Doctor for Botox in Montgomery County
When it comes to Botox, your health and safety are a top priority for Dr. Wendy Wong.  She will be there for you after pregnancy and breastfeeding to give you the cosmetic refresh you need with Botox in Montgomery County.  
If you have any questions or would like to schedule an appointment for post-pregnancy Botox, call our office at 301-681-8000.  Remember, your health and that of your baby always come first, but beauty is a close second!