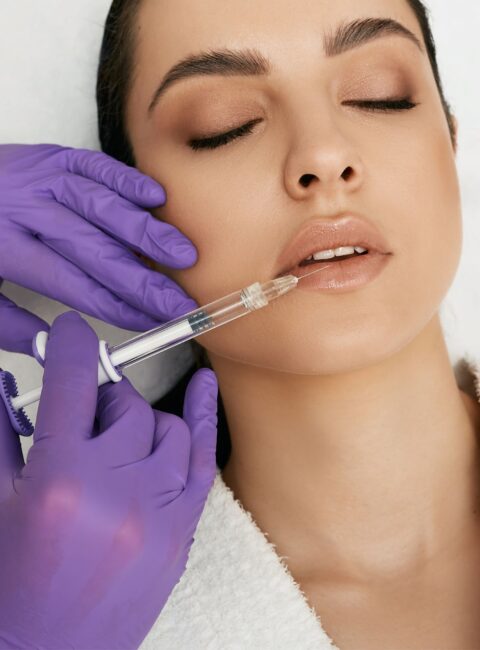 How Long Do Lip Fillers Last?
If you are considering improving the shape or volume of your lips, you are probably wondering how long do lip fillers last.  Lip fillers are not permanent and will slowly wear away over time.  You can expect to see the results for 6 to 12 months, depending on your metabolism.  This means you may need routine touch up appointments to maintain your desired volume and appearance.  Lip fillers are a minimally invasive way to increase the size of your lips by replacing the collagen and fat that can be lost over time.  
How Often Do You Need To Get Lip Fillers?
How long your lip fillers last will depend on your metabolism, but many people find that they are ready for a touch up around six months.  The good news is that treatment is fast and easy and there is no down time.  The results are immediate so you will leave our Silver Spring, MD office with an improved pout and confidence!
How Do I Take Care Of My Lips After Fillers?
If you are experiencing swelling, you can apply ice to the treated area.  We also recommend staying hydrated by drinking plenty of water, but avoid using straws.  Avoid extreme heat and strenuous exercise for 24-48 hours after your treatment.  It's also important to eat healthy and get plenty of rest, but take care not to rest on your face.  And we know it will be hard, but refrain from applying lipstick or kissing for 48 hours to ensure the best results from your treatment.  
What Type Of Lip Filler Should I Get Near Silver Spring, Maryland?
At W Med Spa, we offer a variety of products to help you achieve the look you desire.  Our options include Juvéderm Volbella XC, Restylane Kysse, and more!  Book a consultation with Dr. Wendy Wong and her team by calling 301-681-8000!