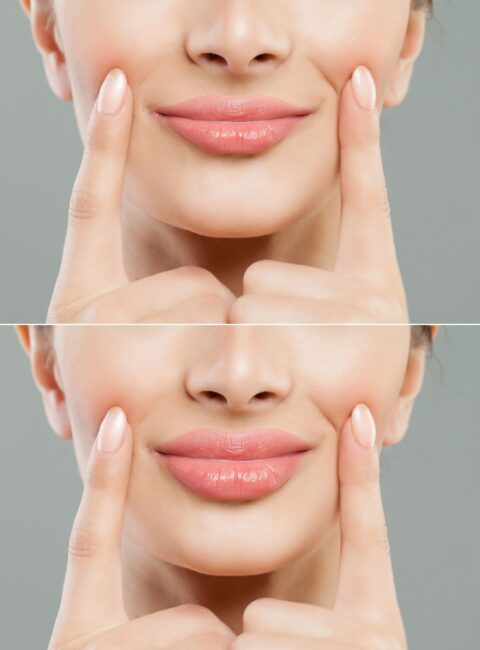 Juvederm Lip Filler: Everything You Need To Know
Did you know that Juvederm lip filler is the #1 lip filler in the United States?  Juvederm is an injectable gel that is designed to add volume to the face.  It can be used to treat lines, lips, cheeks, or the chin depending on your desired look.  Made from modified hyaluronic acid, Juvederm temporarily adds volume under the skin for an improved appearance.  Hyraluonic acid also helps to deliver nutrients and helps the skin retain moisture and softness. 
We know that you're interested in results, so click HERE for some before and afters (this could be you soon!).  In addition to adding fullness to your lips, Juvederm lip filler can be used to fix asymmetry, correct a gummy smile, and smooth out the dreaded wrinkles known as lipstick lines.
How Much Is A Syringe Of Juvederm Lip Filler?
The cost for a syringe can vary based on location, provider fees, and the formulation used.  Since it is cosmetic, Juvederm is not covered by insurance.  But as a non-invasive procedure with a quick recovery, you usually don't need time off from work or school. 
Procedures may use 1-2 syringes depending on your desired results. 
The cost includes the price of the product, but also the expertise of your provider.  Dr. Wong is an experienced specialist who will take the time to understand your aesthetic goals and develop a treatment plan that is right for you.
How Long Does Juvederm Last?
Juvederm and other fillers are a non-surgical option to offer temporary plumping of fine lines, lips, chin, or cheeks.  Results are immediate and you can expect them to last six to twelve months.  This will vary based on your metabolism.  
Where Can I Get Juvederm Lip Filler in Silver Spring, MD?
At W Med Spa, Dr. Wong is an expert in Juvederm.   She can help you improve your appearance, restore youthfulness, and feel more confident.  Contact us or call 301-681-8000 to schedule an appointment.