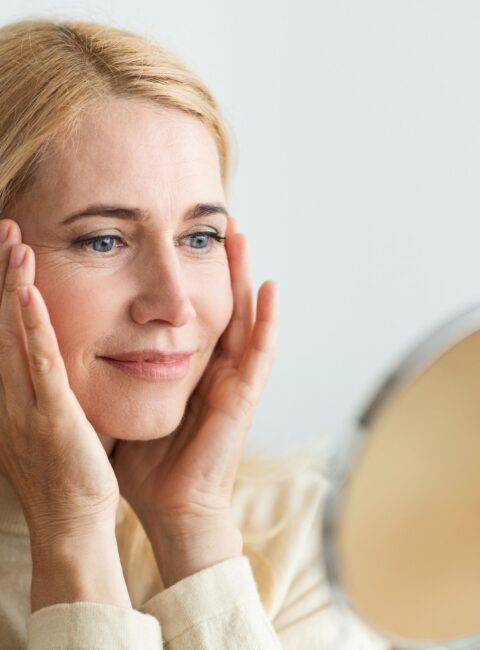 Learn How to Tighten Loose Skin with Sublative Skin Rejuvenation 
There are many signs of aging such as fine lines and wrinkles, age spots, and loose skin.  While there is no fountain of youth there are lots of treatments available to help slow and even reverse the hands of time.  If you are wondering how to tighten loose skin, consider sublative skin rejuvenation at W Med Spa.
Does Sublative Skin Rejuvenation Really Tighten Loose Skin?
As we age, our skin loses collagen, resulting in tone loss and skin laxity.  With the elos Plus device, you can improve:
Tone and texture
Wrinkles

 

Scarring
Discoloration
Minimize pores
Sublative skin rejuvenation also works to stimulate new collagen production.  This will help to lift and tighten loose skin.  The results are a more youthful, refreshed appearance.
Benefits of Sublative Skin Rejuvenation
Improve your skin without surgery.  If you're not interested in pursuing surgery, this is an excellent alternative to firm your skin. 
The treatments are safe and don't take long, around an hour from start to finish.
There is some downtime, but it's minimal and is not painful.  After about a week you'll be excited to show off your fresh, glowing skin!
Your treatment can be customized to your specific skin concerns.
Results are long-lasting!  You'll continue to see improvement in your skin for several weeks following treatment and will enjoy a rejuvenated appearance for years to come!  Many patients opt for a series of treatments and occasional touch-ups to maintain their tighter, firmer skin.
Tone and Tighten Your Loose Skin At W Med Spa in Silver Spring, Maryland!
Rejuvenate your appearance and learn how to tighten loose skin with sublative skin rejuvenation at W Med Spa!   This medical treatment is performed by Dr. Wong, who will work with you to develop a personalized plan to address all of your skin concerns.  Call our office today to schedule your consultation!