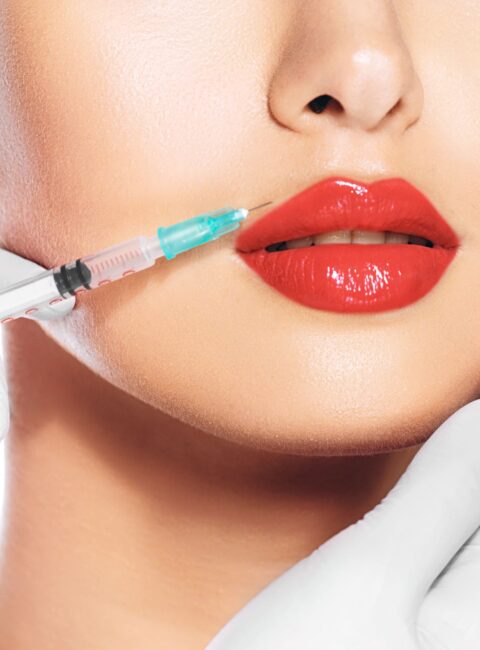 The Best Place To Get Lip Filler In Silver Spring Maryland
If the month of February has you dreaming of a prettier, plumper pout, then you may be considering lip filler in Silver Spring, Maryland.  
Whether you are looking to restore fullness lost with age, smooth wrinkles, or correct or enhance the shape of your lips, lip fillers may be the non-surgical option for lip enhancement that you're looking for!
How Long Do Lip Fillers Take?
We're happy to report all good news here!  Lip filler in Silver Spring Maryland is a quick procedure with fast results and minimal downtime.  Get your lips Valentine's Day ready on your lunch break and head back to work with your new look!
Injections can take as little as 20 minutes and you'll see results immediately.  Your lips will continue to improve over the next couple of weeks so plan accordingly if you have a big event or date night.  
How Long Does Lip Filler Last?
Every person is different, but you can usually expect lip filler to last for around a year.  Improved appearance and boosted confidence for up to a year?  Where can we sign up???
Lip Filler Aftercare
Pain and swelling are usually minimal, but you can apply an ice pack in 10 minute increments to reduce inflammation.

 

Avoid lip products for 24 hours.
Do not pucker your lips.

 

No kissing and no straws immediately following your procedure.
Take care when brushing your teeth and drink plenty of water.
Avoid exercise for 24-48 hours and avoid saunas and high heat.
Sleep with your head elevated
Following these tips will help ensure you have the best results from your lip filler in Silver Spring Maryland!
Best Injector For Lip Filler In Silver Spring Maryland
Lip fillers are a medical treatment, so you want to ensure you have the best doctor as your injector.  Dr. Wendy Wong at W Med Spa is board certified in family medicine and a fellow of the American Academy of Cosmetic Surgery.  Her experience will ensure you have a high level of care and safety.  Call 301-681-8000 today to schedule your consultation!