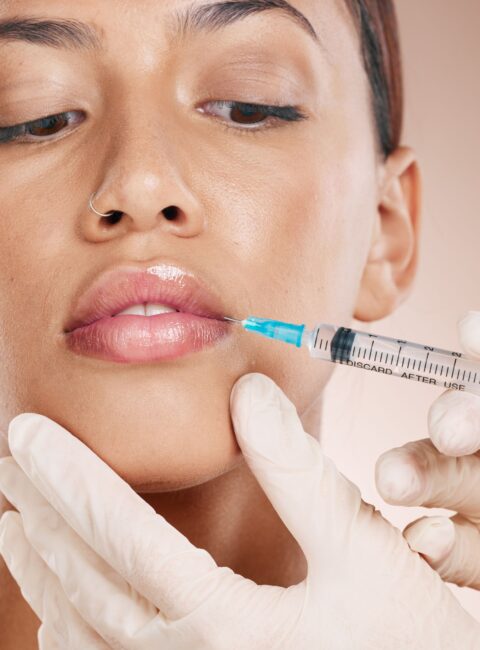 Lip Flip Vs. Lip Filler: Which Should You Get?
If you want to plump and enhance your lips, you may be considering a lip flip vs. lip filler in Silver Spring, Maryland and wondering which one is best for you.  Do they do the same thing?  Can you get similar results?  Here's everything you should know about lip flips and lip filler.
What is a Lip Flip?
A lip flip is a non-surgical procedure that uses Botox or other neuromodulators to enhance the appearance of the upper lip.  By relaxing the muscles around the lip border, the upper lip will gently flip upwards, giving it a fuller appearance and defining the cupid's bow.  
Botox takes about 2 weeks to fully set in, allowing for a gradual change.  Results are natural looking and usually last for 4 to 6 months. When comparing a lip flip vs. lip filler, the lip flip will usually give you more subtle results since it's not actually adding volume. 
What Does Lip Filler Do?
Lip fillers are made of hyaluronic acid and add volume, shape, and definition to the lips.  They can improve thin lips, asymmetry, and fine lines around the mouth. They can be used on the upper and lower lips to add fullness and improve the overall shape.  
Results from lip fillers are immediate and last for up to 12 months.  When it comes to lip flip vs. lip filler, you'll have a more noticeable change to your pout from lip fillers.  
Lip Flip Vs. Lip Filler: Which is Best for Me?
The choice of lip flip or. lip filler depends on your goals and preferences.  If you prefer a more subtle change and want to enhance the shape of your lips, then a lip flip may be right for you.  If you're looking for a significant change in volume, then you should consider lip filler.
Best Injector for Lip Flips and Lip Filler in Silver Spring, Maryland
The best way to decide if you should get a lip flip or lip filler in Silver Spring, Maryland is to meet with an experienced injector like Dr. Wendy Wong at W Med Spa.  She will take into account your appearance and the desired outcome to help you make the right choice when it comes to lip flip vs. lip filler.  Call or text her office at  301-681-8000 to schedule your consultation!