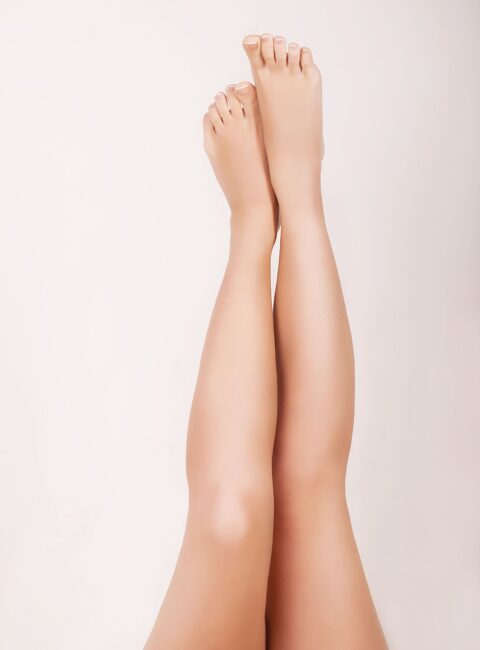 Smooth Skin for Summer – The Best Laser Hair Removal in Silver Spring, Maryland
With summer coming, the last thing you want to worry about when you're headed to the beach or pool is "Did I shave today"?  Guarantee that you will always be hair free with laser hair removal in Silver Spring, Maryland!
How Painful is Laser Hair Removal?
Thanks to topical numbing cream, your treatment should be comfortable and mostly pain-free.  Patients describe it as feeling like a rubber band snapping against the skin.  If you've ever opted for waxing, laser hair removal in Silver Spring will be a walk in the park!
How Long Does Laser Hair Removal Take?
When you arrive at your appointment, the area being treated will be cleansed and numbing cream will be applied.  This can take about 30 minutes to take effect.  The amount of time spent lasering will depend on the size of the area being treated.  Your upper lip will take just a few minutes, but larger areas like your legs or back could take an hour.
The good news is that this is no downtime treatment with immediate results!   Your skin may be slightly more sensitive than usual and you should avoid direct sunlight for about a week after treatment.
While you will see results immediately, due to the hair growth cycle, you will need four to six treatments to remove hair completely.
Permanent Hair Reduction in Silver Spring, Maryland
Areas that can be treated include:
Upper lip and chin
Armpits
Arms and legs
Back and chest
Got hair somewhere else?  Treatment can be done pretty much anywhere that you need it!
Call Today For Smooth Skin This Summer!
If you're ready for a summer free from shaving your armpits, leg stubble, and painful waxes, consider laser hair removal in Silver Spring.  Dr. Wong at W Med Spa can help you feel confident and carefree in your shorts, bikinis, and tank tops!  Find out if you're a good candidate by calling 301-557-0727 to schedule your consultation!