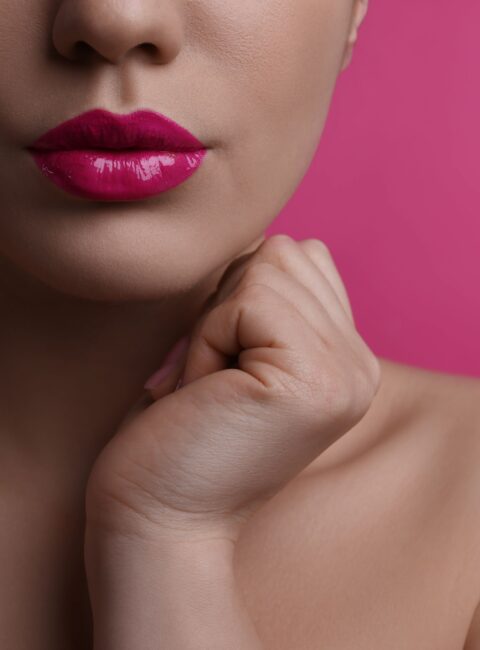 Fuller lips without filler?  Tell me more!
Did you know that it's possible to increase the fullness of your lips without filler?  When you get a lip flip near me, you can subtly improve your smile using Botox!  
If you are concerned about lip filler being a little "too much" for you, a Botox lip flip in Silver Spring, Maryland may be the treatment you are looking for!
How Does a Lip Flip Work?
When you get a flip lip near me, Botox is injected into the corners of the mouth and around the edges.  This relaxes the muscles which result in a fuller appearing upper lip, especially when you smile.  If you've always hated the way your lips appear thinner when smiling, this treatment is the solution!
Botox takes a few days to take effect fully and results can last up to 6 months.  Many patients prefer a lip flip to filler due to the natural results.  Your lips will look fuller without adding volume.
Whether your lips are thinner than you'd like from genetics, smoking, or sun damage, a lip flip can help restore the appearance of a plumper pout and boost your self-esteem!
Benefits of a Lip Flip
Improve a "gummy smile"
Reduce wrinkles around the lips
Lips appear fuller when smiling
Avoids fillers or other augmentations
Sign Me Up For Fuller Lips!
 

What Else Do I Need to Know?

If you have a big event coming up that you want to look your best for, you should schedule your treatment about 2 weeks in advance.

Following your injections, you should avoid straws, smoking, or puckering your lips for 3 days for best results.
Best Injector for a Lip Flip in Silver Spring, Maryland
Dr. Wong at W Med Spa is an experienced injector that can help you achieve the lips of your dreams.  Whether you are interested in Botox, fillers, body contouring, or permanent hair reduction, she has the knowledge and expertise needed to provide high-quality results in a caring environment.  Call or text 301-681-8000 to schedule your consultation!