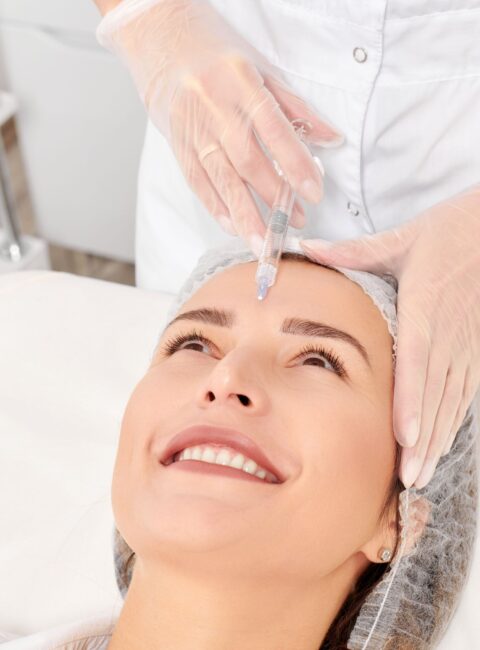 What Is Better? Botox vs Dysport in Silver Spring Maryland
If fine lines and wrinkles on your face are keeping you from feeling as confident in your appearance as you'd like, it may be time to consider non-invasive cosmetic treatments.  The options available on the market have increased over the years and you may be considering Botox vs. Dysport in Silver Spring Maryland.
Injectable Treatments for Anti-Aging
Since becoming available in 1989, Botox has been the top product for "freezing" the facial muscles and reducing the appearance of fine lines and wrinkles.  Men and women have enjoyed smoother, more youthful looking skin as a result.  
Over the years, other products have been introduced that can provide a similar result, like Dysport.  Some patients also opt for fillers or a combination of injectables to achieve their desired effect.
How Does Dysport Work?
Dysport contains the same active ingredient as Botox and is FDA approved.  However, the formula is slightly different, allowing Dysport to diffuse further and spread more.  This means that you may see results faster, in just a couple of days.  Dysport is also ideal for treating larger areas, like the forehead.  
Which is Better, Botox vs. Dysport?
When comparing Botox vs. Dysport in Silver Spring Maryland, the costs are comparable.  And both treatments last around 4 to 6 months.  
Both procedures are fast, non-invasive, relatively painless, and have minimal downtime.  
If your skin creams and serums just aren't cutting anymore when it comes to improving your appearance, it may be time to see a dermatologist about which neurotoxin is best for you, Botox vs. Dysport.  Starting treatment at a younger age, means you will be less likely to see deep, dynamic wrinkles as you age.  
Best Injector for Dysport in Silver Spring Maryland
Dr. Wong at W Med Spa is an anti-aging expert and she will be able to advise you on the pros and cons of Botox vs. Dysport to help you achieve your best results.  Call 301-681-8000 to schedule your consultation today!